Back
Yu Ting Yuan at Four Seasons Hotel Bangkok at Chao Phraya River Retains One Michelin Star
Chef Qiu Xiaogui and his team retain one Michelin star and the only Michelin star in Thailand for Cantonese cuisine
November 24, 2022,
Yu Ting Yuan, the signature restaurant at Four Seasons Hotel Bangkok at Chao Phraya River, has retained one Michelin star in Michelin Guide Thailand 2023. Yu Ting Yuan is the only Cantonese restaurant to receive a Michelin star in Thailand, offering authentic Cantonese cuisine and regional favourites, prepared with the freshest ingredients and presented in a refined way.
At the helm, Executive Chinese Chef Qiu Xiaogui leads a dynamic international and local team where craftsmanship and technique reign supreme. "Cantonese cuisine is all about the details," says Xiaogui, "from the selection of ingredients to the cuts on the vegetables, to the sear on the barbecue, down to the plating; it is all about techniques that take years to master. I am so proud of the team to retain the only Michelin star for Cantonese cuisine in Thailand and the recognition of all the work we put in each day."
Menu highlights feature premium ingredients with a choice of live seafood, a robust selection of abalone, delectable barbeque, and all-time Cantonese favourites all masterfully crafted with meticulous technique. Specially tailored made set menus features dishes not offered on the main menu, individually plated, ideal for business dinners and guests new to refined Cantonese cuisine.
Dim sum is the key offering for the lunch period, all prepared à la minute by Head Dim Sum Chef Justin Po and his team. With more than 20 years of experience, Po continues to challenge himself by creating new refined and unique dim sum. "Dim sum is a true handicraft," says Po. "While it may look easy, the technique to master a popular dim sum such as shrimp dumplings could take 1 to 2 years of practice. The skin needs to be just the right thickness, it cannot break when you pick up the dumpling, and the shrimp inside has to be tasty and just the right temperature."
A standout of the dim sum menu, Po's signature deep-fried thousand silk crisp with obsiblue prawn has the perfect crunch balanced while showcasing the delicate flavours of the obsiblue prawn. "Each individual dim sum is meticulously handcrafted to have every layer of the crisp exactly the same," notes Po. "It's my absolute favourite and truly shows the potential beauty of dim sum."
Rounding out the experience, a stunningly curated wine list highlights the delicate flavours of Cantonese cuisine. Hotel Sommelier Maria Athanasiadou hand-picked a selection of wines available by the bottle and glass offering a unique collection for every palate. "We set out to create a wine list that features both classic and unexpected wines that enhance the flavours Chef Qiu and his team are creating in the kitchen," says Athanasiadou. Continually evolving, the service team is available to suggest pairings and curate selections from the wine list based on preference.
Designed by Jean-Michel Gathy, Yu Ting Yuan redefines the notion of a modern Cantonese restaurant. Floor-to-ceiling windows reveal a gorgeous backdrop of gardens and a shimmering water reflection pond with one-of-a-kind art pieces – sunlit by day, and dramatically illuminated at night. The interiors are opulent with traditional Chinese architecture expressed in a modern style, ornate chandelier fixtures and contemporary artwork.
Yu Ting Yuan is open daily for lunch 11:30 am – 2:30 pm and dinner 6:00–10:30 pm at Four Seasons Hotel Bangkok at Chao Phraya River. For reservations, click here or call +66 (02) 032-0885.
---
---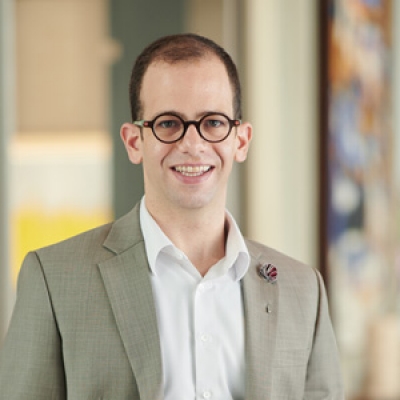 Dan Schacter
Director, Public Relations and Communications
300/1 Charoenkrung Road Yannawa, Sathorn
Bangkok, 10120
Thailand
---
Four Seasons Hotel Bangkok at Chao Phraya River
PRESS KIT

Visit Four Seasons Hotel Bangkok at Chao Phraya River Website