Back
Seven Reasons to Ditch the Menu and Order Plat du Jour
number BPY149, BPY150, BPY145, BPY146.
In the classic tradition of French brasseries, Brasserie Palmier at Four Seasons Hotel Bangkok at Chao Phraya River introduces Plat du Jour. A cornerstone of French dining, plat du jour (French for "dish of the day") is typically announced on chalkboards displayed in front of brasseries throughout France, and is prepared with the best, fresh, seasonal ingredients available that day.
Brasserie Palmier Chef Nicolas Raynal and Restaurant Manager Nicolas Gonthier wanted to bring the tradition to Thailand. "Plat du jour is central to how the French eat," explains Raynal. "Typically offering a selection of dishes including appetizer, main course and dessert, you know you'll be feasting on the best ingredients of the day, and getting great value for the price you pay."
Brasserie Palmier's Plat du Jour is available Wednesday to Sunday with choice of starter, main course, and dessert including Café Richard coffee. The menu rotates weekly, featuring the best seasonal ingredients available that week. Guests can choose between two or three courses for THB 1,350 or THB 1,650 respectively.
Still not sure? Nic & Nic have 7 reasons why you should ditch the a la carte menu and order Plat du Jour.
1. Crunched for time
Plat du Jour is meant to be quick and easy. Dishes are prepared fast for a great quick lunch that's filling and delicious.
2. Can't make a decision
When everything on the menu is so tempting, let the kitchen make the decision. The Plat du Jour menu invites dinners to enjoy fresh seasonal dishes, and with the Brasserie Palmier team in the kitchen, it's guaranteed to be delicious. Voila!
3. French food 101 – bonjour! you had me from the start(er)
For dinners still discovering French cuisine, Plat du Jour is a great way to explore the more casual side of French gastronomy. French food doesn't have to be fancy, and the team at Brasserie Palmier have it covered with a new selection of Plat du Jour dishes every week.
4. Let's get down to business
Need a change in the business lunch routine? Plat du Jour offers a simple menu, allowing more time to close the deal.
5. Me time
Embrace the joy of eating alone. Plat du Jour is individually portioned and perfect for some quality me time or a break from hectic work schedules.
6. Eating seasonal isn't a trend, it's the French way of life
The concept of Plat du Jour is centred on using the best quality and seasonal ingredients available. Enjoy the best ingredients of the season, cooked perfectly by the Brasserie Palmier team.
7. Already eaten the entire Brasserie Palmier menu
Plat du Jour changes weekly, and features dishes not available on the a la carte menu. No need to order the same dishes again, opt for something new (at least until the famous poulet roti comes calling again).
Bon Appétit!
---
---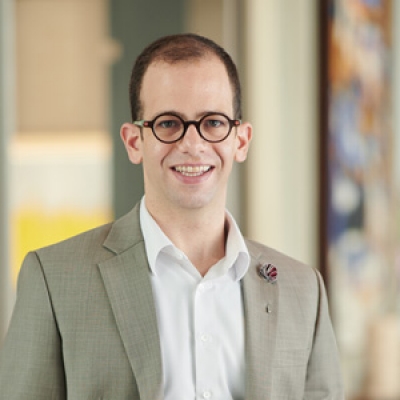 Dan Schacter
Director, Public Relations and Communications
300/1 Charoenkrung Road Yannawa, Sathorn
Bangkok, 10120
Thailand
---
Four Seasons Hotel Bangkok at Chao Phraya River
PRESS KIT

Visit Four Seasons Hotel Bangkok at Chao Phraya River Website