Back
Christopher Jordan Appointed Director of Food and Beverage at Four Seasons Hotel Beirut
October 19, 2018,
Four Seasons Hotel Beirut welcomes the appointment of Christopher Jordan as new Director of Food and Beverage at the Hotel. Since taking on the position, Jordan has been overseeing the Hotel's food and beverage operations, focusing on innovation, creativity and providing extraordinary culinary experiences for guests.
"We are glad to welcome Christopher to the Four Seasons Hotel Beirut family," says Rami Sayess, Regional Vice President and General Manager at Four Seasons Hotel Beirut. "His culinary expertise, wealth of operational experience, as well as his creativity and strong leadership skills, will be important assets in the development of our Hotel's Food and Beverage division."
Jordan brings an extensive wealth of knowledge and global experience having worked for Four Seasons Hotels and Resorts company for the past 10 years. He most recently served as Director of Restaurants at Four Seasons Hotel Doha in Qatar, and prior to that held several positions as Executive Pastry Chef at Four Seasons in San Francisco, St Louis and Denver. He has also helped in the opening of two new properties for the company in 2008 and 2010.
"Beirut is a very exciting, interesting and diverse city where the food and beverage market continues to grow rapidly," says Jordan. " I am delighted to be leading the Food and Beverage team at Four Seasons Hotel Beirut where we truly have an opportunity to create exceptional dining experiences that will stay with our guests for life."
---
---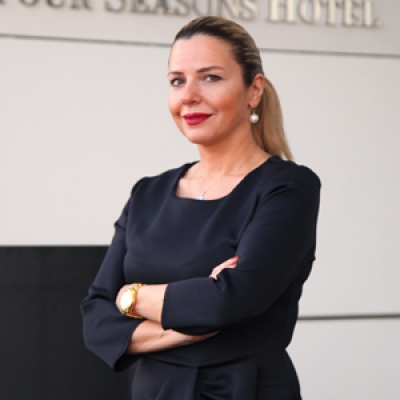 Rita Salamoun
Director of Public Relations and Communications
1418 Avenue Professor Wafic Sinno
Beirut, 2020-4107
Lebanon
---
Four Seasons Hotel Beirut
PRESS KIT

Visit Four Seasons Hotel Beirut Website