Back
Four Seasons Hotel Bengaluru Presents Indian Chai Festival at The Lobby Lounge & Terrace
July 30, 2019,
The Indian Chai Festival is being celebrated every afternoon through August 31, 2019 at The Lobby Lounge & Terrace at Four Seasons Hotel Bengaluru. The festival will feature four exclusive curated Indian blends, for a limited time period only.
India, interestingly, is the second largest producer of tea in the world after China, including the famous Assam tea and the champagne of teas, the delicate Darjeeling tea.
As a diversified land with many cultures, rituals and practices, tea consumption in India is also as diversified as this land is. The Indian Chai Festival is a celebration of this multiplicity of Indian teas, and the varied brewing processes and drinking rituals. Although India is home to one of the two main tea varieties in the world and this "wild" tea was growing in India for thousands of years, the association with the modern tea as a drink was purely a British influence. "Chai" became a common household drink during the 1960s.
The Indian Chai Festival is the Hotel's way of celebrating some truly Indian teas, reflecting the culture and rituals of the land, be it the most sought-after Darjeeling tea, Hyderabadi Irani chai, Bengali lebu cha, or the royal Kashmiri kahwa, aromatic and spiced. Chefs have curated a very special menu of Indian accompaniments that are paired with each tea, either to complement or tease out the contrasting flavours.
Darjeeling Tea
Darjeeling second flush is also known as champagne tea. The liquor is full-bodied with muscatel character. It has bright and complex fruity traits.
Served with kala jamun (vegetarian) and dil pasand, which is a well loved cake from South India with a sweet, shredded coconut filling.
Hyderabadi Irani Chai
The sweet, milky Irani chai is known for its unique taste. There is an interesting story behind the Irani chai's origin in Hyderabad. It is said that the Persians came as immigrants to the port city of what was then known as Bombay in the last century and prior to that, in search of a better lifestyle and for trade. From Mumbai, they migrated to Pune and then to Hyderabad, and along with them travelled the concept of Irani chai. The difference in Irani chai and rest of the teas made in India lies in the making process. The tea leaves are boiled in a separate container, and while serving first the milk is poured in and then the tea brew.
Served with nizami subz kebab on mini Mughlai paratha (vegetarian).
Lebu Cha
Lebu cha is unlike any other tea served in India. It is one of the most popular teas in West Bengal and is a quick pick-me-up for multitudes. It is pleasant, comforting, subtle and refreshing, and has a medley of spicy-sweet-tangy-salty taste. It is prepared with lemon, ground spices and served in the traditional handle-less unpainted and unglazed terracotta cups called kulhar.
Served with tamarind chutney flavoured scone, spiced mascarpone (vegetarian).
Kashmiri Kahwa
Kashmiri kahwa is a classic drink from the Himalayan valley, considered the original royal drink of India's kings and emperors. It has an amazing aroma and flavour, and is a soul-warming drink that resonates with the power of Indian spices such as cardamom and cinnamon. The kahwa is a green tea infused with spices and served with a touch of saffron and a garnish of chopped almonds.
Served with dehlvi paneer tikka pakora (vegetarian),
Discover the different varieties of Indian Chai this month at The Lobby Lounge & Terrace:
Date: Through August 31, 2019
Time: 3:30–5:30 pm
Price: INR 1,250 per person (all inclusive)
Reservations: +91-80-45222271.
---
---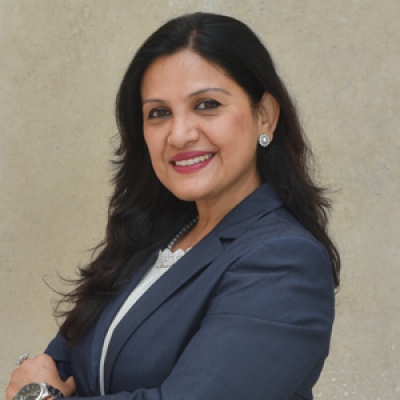 Gargi Guha
Director of Public Relations
8, Bellary Road, Ganganagar
Bengaluru, 560032
India
---
Four Seasons Hotel Bengaluru at Embassy ONE
PRESS KIT

Visit Four Seasons Hotel Bengaluru at Embassy ONE Website