Back
Copitas, the Destination Bar on Level 21 of Four Seasons Hotel Bengaluru, is Now Open
February 11, 2020,
Four Seasons Hotel Bengaluru at Embassy ONE has unveiled its final gem, Copitas, its high energy destination bar located on Level 21.
With a distinct personality of its own, Copitas is a stylish bar alongside Far & East, a glamorous destination where relaxation and sophistication go hand in hand. Guests are transported to a place where they can lose themselves in exotic cocktails, magnetic conversation and unexpected combinations.
Background
Located on the 21st floor of the Hotel, this destination bar has been designed by LW Design, with offices in Dubai, London and Sao Paulo, and who have some very modern projects to their name. (The entire Hotel is designed by Yabu Pushelberg and is elegant and subtle. Level 21 has a different designer, LW Design, to give it a distinctly different look and feel).
The word copitas can denote a slim stemmed glass used for sherry or simply "cocktail" in Spanish.
Copitas has an intimate atmosphere with an air of exclusivity: a fashion crowd hangout, the place to head for those who live to be fabulous and like to be looked at. Here, one can recline with an artisanal craft cocktail clasped in an impeccably manicured hand while looking out across the sparkling Bangalore skyline. It's the perfect evening meeting place to try out imaginative, unusual cocktail creations and delicious light bites, serving both innovative drinks and clever interpretations of the classics.
More than a bar, it's a journey of discovery where new tastes and unexpected combinations can be experienced and enjoyed in a chic, sophisticated interior.
Design Style
Chic and atmospheric, Copitas has an easy sense of style to it. Sophisticated interiors have an underlying touch of luxury while the funky art lends a touch of whimsy. Black and gold blend in to create a simple but elegant colour palette. Geometrical lighting in gold gives an arresting edge to the bar area, which is the central focal point of Copitas. However, it is the outdoor patio commanding sweeping views of the tree-top laden cityscape that is the sure winner.
People
A slew of cool mixologists and bartenders spin their magic using artisanal ingredients to showcase their craft cocktails. An easy service style brings into the space an unmistakable Four Seasons element.
On the Menu
Food: Inviting tapas-style light bites.
Beverages: Copa G&T, the bar's own version of the well-loved Gin & Tonic; exotic cocktails such as Regalo and Ibiza with a Spanish touch; artisanal cocktails such as Namaskara, and Mohan 88 with a local twist.
Cocktail Menu
Signature Copitas Cocktails
Copitas - A smooth and elegant libation with bourbon, apple juice, bitters and cocoa nibs that add an edge.
Regalo– A "gift" in Spanish is the bartender's own present. A fine amalgam of Tennessee whiskey, bianco syrup, citrus and bitters.
Ibiza – This cocktail is sure to transport one to that lively Spanish island with exuberant notes of betel leaf, homemade saffron and honey water and lemon blendd in with tequila.
Root Blush - Vodka, fresh beetroot, fragrant homemade vanilla syrup and lemon juice make for a blushing libation that is dark, rich and heady.
Crazy Rich Negroni - An ambitious twist on the classic Negroni with a fragrant Asian flair from banana and pandan leaf.
Tepache – A probiotic refreshment that is sweet, sour, effervescent and mildly boozy with a clever fermentation of pineapple skin, spices and rum. A Mexican favourite, lovingly repurposed by Team Copitas.
Namaskara - Tender coconut aged rum with papaya and pineapple juice, coconut water, pinch of salt and served in a tall glass draped in a saree. Elegance, the desi way.
Mohan 88 – A commemorative cocktail named after brewer and distiller extraordinaire who put the adored Old Monk rum on the world map. Mango juice infused with spices add lively notes to dark rum.
Copa G&Ts
Though a range of cocktails are the crowd pleasers at Copitas, the Gin & Tonics deserve a special mention. Ambitiously, without the frill of a fancy name, these G&Ts will be the star attractions.
No 1 - Thyme, picked from local gardens, compliments the herbal botanicals in the gin. Star anise sweetens and plays upon the bitter tonic flavours and infuses a heady fragrance.
No 2 - A tropical G&T with select botanicals combined with fresh coconut water and pineapple syrup. This can instantly teleport one to the beachside.
No 3 - A New World gin with key botanicals being cucumber and rose petals. Apple syrup, fresh homegrown basil, and tonic water create playful undertones.
No 4 - A gin crafted with papaya and rosemary. Summery tropical fruit meets chic European herb.
Copitas is now open 5:00 pm to 1:00 am daily.
---
---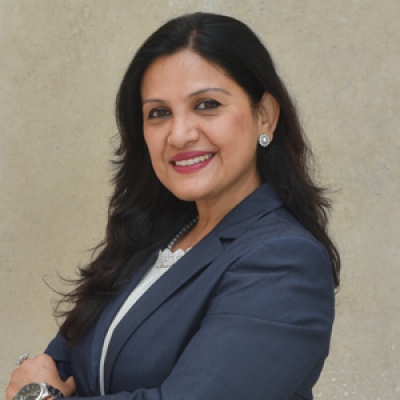 Gargi Guha
Director of Public Relations
8, Bellary Road, Ganganagar
Bengaluru, 560032
India
---
Four Seasons Hotel Bengaluru at Embassy ONE
PRESS KIT

Visit Four Seasons Hotel Bengaluru at Embassy ONE Website