Back
Four Seasons Hotel Bengaluru Unveils New Sunday Brunch
Four Seasons is launching a 2.0 version of the brunch, a sublime affair every Sunday beginning January 5, 2020
January 3, 2020,
Four Seasons Brunch will now be a regular feature at CUR8 as the perfect way to highlight the weekend at Four Seasons Hotel Bengaluru. It's a glorious spread with a showcase of live stations, wicked cocktails, a delectable dessert spread, kids playing areas and a medley of the most decadent desserts.
After the resounding success of Sunday Superlunch, this is the upgraded version with an expanded buffet spread. There will be a dedicated eggs counter with adored breakfast creations such as eggs royale, florentine, fried eggs and more. A special Asian counter features the best from Level 21 with signature dishes from Far & East, and sushi lovers have reason to rejoice. Chef Amarjeet Singh will craft some well-loved Indian delicacies with some great North Indian delights such as romali rotis flipped to perfection. The appam, iddiappam and stew station will be reflective of South India's culinary heritage.
Seafood lovers have a vast selection to be surprised and delighted with. Fresh catches of the day are the surprise elements here and could also include freshly shucked oysters.
The world cheese selection is inspired by a fromagerie is a definitive highlight as are the desserts on showcase. Cheeses such as brie, provolone, Roquefort, gorgonzola, Grana Padano and camembert can be enjoyed with a range of accompaniments such as apricot, prunes, walnuts, honey or lightly spiced, delicious homemade pickles and compote.
Since cocktails at brunch simply add to the overall vibe and energy, there is a special Welcome Cocktail Bar with brunch cocktails such as Mimosas, Kir Royales and Bellinis, while the main bar will have showcases from Copitas on Level 21.
A separate play area for kids ensures parents have a relaxed time while the little ones are busy bouncing, colouring or getting temporary tattoos done. A live band in the background ensures the vibes are in full swing.
Indulge at this inventive and exuberant showcase of food, beverage and entertainment at CUR8, sealed with friendly Four Seasons service - a great way to start 2020.
Sunday Brunch at CUR8, weekly from 12:00 noon
Brunch (food only) Buffet: INR 2,655 all inclusive per person
Kids (6-12 years): INR 1,387 all inclusive per person
Sparkling Wine Package: INR 4,455 all inclusive per person
For reservations, get in touch with Sandesh Dhume at +91 7619146004 / sandesh.dhume@fourseasons.com.
---
---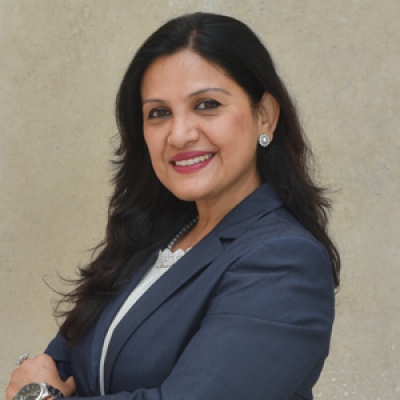 Gargi Guha
Director of Public Relations
8, Bellary Road, Ganganagar
Bengaluru, 560032
India
---
Four Seasons Hotel Bengaluru at Embassy ONE
PRESS KIT

Visit Four Seasons Hotel Bengaluru at Embassy ONE Website