Back
Thanksgiving by Four Seasons Hotel Bengaluru
Celebrations to jump start the festive season
November 18, 2020,
Thanksgiving Day marks the beginning of the fall–winter holiday season, a time to look back with gratitude and step up to the joyous festivities of Christmas and the New Year that are close at hand. And, while 2020 might not have been the best in terms of life's bounties, the overarching feeling of gratitude for family, friends and good health is a positive way to sign off the year.
Four Seasons Hotel Bengaluru has curated a slew of Thanksgiving offerings with the glorious bird of celebration, the turkey, as the main showpiece, along with all the festive trimmings and sweet endings befitting a feast. Along with this, and in the spirit of the festival, the special Joy of Celebration package presents the perfect staycation option.
Dining Experiences
Thanksgiving Dinner at CUR8
To celebrate Thanksgiving on the last Thursday of November, chefs have curated a four-course set menu, where the star of the meal will be a succulent herb and butter rubbed turkey roulade, served with giblet gravy, turkey jus and cranberry sauce, an adored tradition very much in step with the festive spirit. Roasted pumpkin goat cheese soup and a pumpkin pie with local Ooty pumpkins will be the next-in-line specialities, to honour the tradition of fall offerings.
Where: CUR8
When: 6:00 to 11:00 pm, Thursday, November 26, 2020
Price: INR 2000 + taxes per person
To make a reservation, contact +91 76191 46004
Thanksgiving-Themed Superlunch
Chock full of sumptuous comfort food in the tradition of Thanksgiving, chefs at Four Seasons have curated the perfect lunch replete with a wide range of special dishes. At the carving station one will find honey clove custard ham and delicious sage and butter rubbed turkey with giblet gravy.
Mezze such as baba ganoush, hummus, labneh, tabbouleh and moutabal, caesar and roast squash salad, a spread of cold cuts and cheese, pizza and live pasta and sushi station, shawarma, chaats and confections give it a lively brunch-like feel.
Where: CUR8
When: 12:30 to 4:00 pm, Saturday, November 28, 2020
Price: INR 2800 all inclusive per person
To make a reservation, contact +91 76191 46004
Extend the celebration by adding a plush Stay and Breakfast experience at INR 6000 + taxes only.
Takeaway Options
Takeaway Turkey
A premium quality, Butterball whole turkey weighing a little over 6 kilograms can also be pre-ordered with a minimum 48 hours notice to enjoy in the comfort of one's own home. The celebratory bird is served with a host of accompaniments such as braised red cabbage with bay leaf, young potato with shallots, braised brussels sprouts with bacon, giblet gravy, turkey jus and bread sauce. A lightly spiced pumpkin pie with cinnamon and chantilly cream is the perfect sweet ending.
When: November 23-29, 2020
Price: INR 12000 plus taxes
Orders can be placed at +91 76191 46004
Festive Bento Boxes
Neatly packaged in compartmentalised bento boxes, this is also a great way to enjoy a festive spread at home. A traditional four-course menu including a salad, soup and dessert, the pièce de résistance is certainly the herb and butter rubbed turkey roulade, served with giblet gravy and other accompaniments.
When: November 23-29, 2020
Price: INR 3299 plus taxes (serves 2)
Orders can be placed at +91 76191 46004
Staycation and More
Joy of Celebration Package
The Joy of Celebration package is designed for celebrating festive days or milestone occasions.
A complimentary upgrade to the next room or suite category makes it a sumptuous stay experience right at the start. A delicious breakfast with beautiful garden views is offered at The Lobby Lounge & Terrace, where children under 12 dine in with their parents with the Hotel's compliments. Early check in at 9:00 am and a late check-out by 6:00 pm gives one a lingering, unhurried feel of a true holiday. In addition, 15 percent savings on the Best Available Rate, food and soft beverages, transfers and laundry makes this a truly irresistible offer. An INR 1000 credit on food and beverage is available for the Hotel's restaurants.
For a supplementary price, guests can head up to the stylish Level 21, first for cocktails at Copitas and end with a memorable Asian dinner at Far & East. Copitas has some tempting Sundowner Packages to choose from, along with breath-taking views of the cityscape.
Pets are allowed in the hotel, making it a great choice for a complete family outing.
About the Hotel's Hygiene Program
During the new normal, Four Seasons has launched Lead With Care, an enhanced global health and safety program that is being implemented at properties worldwide, including Four Seasons Hotel Bengaluru. For more information on Lead With Care, click here. As the current situation, post COVID-19 continues to evolve, the expectations and needs of guests with respect to the hotel experience have changed. The goal is to instil the same level of trust and confidence in Four Seasons as ever before.
Moreover, the award-winning Four Seasons App and Chat allow guests to control how they engage with others – limiting face-to-face interactions while maintaining the highest levels of personal service. Guests are encouraged to use Four Seasons App and Chat, through which they will have contactless access to property teams in 100+ different languages.
While the guest experience may look different, it will feel the same. The teams are committed to delivering the same intuitive service and personalised care for which Four Seasons is known and trusted for the world over.
---
---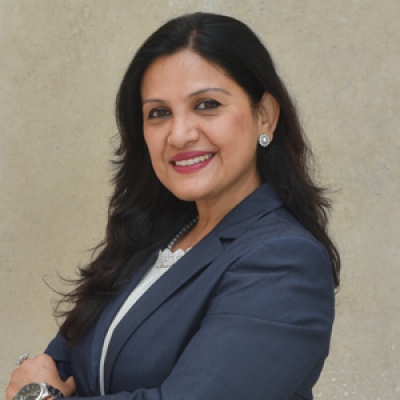 Gargi Guha
Director of Public Relations
8, Bellary Road, Ganganagar
Bengaluru, 560032
India
---
Four Seasons Hotel Bengaluru at Embassy ONE
PRESS KIT

Visit Four Seasons Hotel Bengaluru at Embassy ONE Website