Back
Eid Ul-Adha Celebrations at Four Seasons Hotel Bengaluru
Four Seasons showcases a festive culinary treat
July 12, 2021,
Melding traditional touches with culinary innovation, Four Seasons Hotel Bengaluru has designed a collection of festive offerings for Eid ul-Adha.
In step with current times, there is a special menu designed as a takeaway for guests to enjoy in the comfort of their homes as well as lunch and dinner, best enjoyed in the Hotel's beautiful al fresco patio of CUR8.
A traditional gosht dumba biryani featuring a whole slow-cooked lamb will take centre stage as the main specialty of this auspicious feast. Executive Sous Chef Dirham Haque calls it the "star attraction of a glorious celebratory meal, perfect for sharing with family and friends." He adds, "This symbolic dish marks the coming together of the entire family to share life's bounties."
The festival Eid ul-Adha or "feast of the sacrifice" is marked by special prayers and feasts and a befitting menu will feature delicious, festive delicacies.
Starting with delightful appetisers such as spinach galettes, kebabs and tikkas, the menu offers sublime dishes such as khajoori rogan josh made with lamb and stuffed dates; mahi hara pyaaz with seabass in lush cashew nut gravy; a range of delectable Indian breads, rich with dry fruits; and finishes with adored Mughlai desserts such as awadhi shahi tukra, baked mini gulab jamun and kesar pista kulfi to name a few. These may be ordered as à la carte dishes.
A whole baby lamb weighing about 6 to 8 kilograms (13-18 pounds), slow cooked with caramelised onions, fragrant mint and coriander, on dum with aromatic basmati rice and enriched with nuts will be the star highlight of the occasion.
July 16–21, 2021
Available for dining inn and takeaways
12:00 noon – 3:00 pm and 6:00–9:00 pm
To place an order, call +91 76191 46004 or mail to sandesh.dhume@fourseasons.com
Prices start from:
INR 550 + taxes on à la carte items
INR 12,000 + taxes onwards (depending on weight) for gosht dumba biryani; note that for this dish, the order needs to be placed at least 48 hours in advance
About the Hotel's Hygiene Program
Four Seasons has launched Lead With Care, an enhanced global health and safety program that is being implemented at properties worldwide, including Four Seasons Hotel Bengaluru. For more information on Lead With Care, click here. While the guest experience may look different, it will feel the same. The teams are committed to delivering the same intuitive service and personalised care for which Four Seasons is known and trusted for the world over.
---
---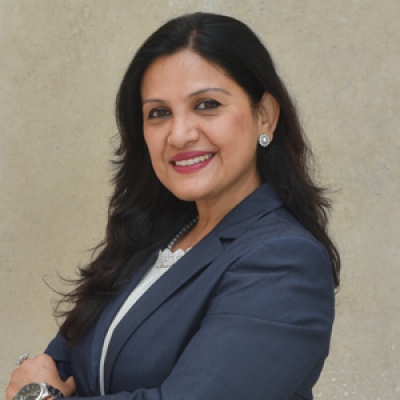 Gargi Guha
Director of Public Relations
8, Bellary Road, Ganganagar
Bengaluru, 560032
India
---
Four Seasons Hotel Bengaluru at Embassy ONE
PRESS KIT

Visit Four Seasons Hotel Bengaluru at Embassy ONE Website