Back
Gourmet Sandwiches at Four Seasons Hotel Bengaluru
Celebrating a variety of global taste profiles
October 3, 2022,
Two slices of bread with filling in between may not have made it to the list of the world's greatest inventions, but there's something to be said about a good sandwich. However, what makes a good sandwich great is the question we're after.
Chefs of Four Seasons Hotel Bengaluru have created a line-up of gourmet sandwiches, which have been inspired by varied global taste profiles.
A sandwich could be one of the oldest modes of food consumption. Simply put, they are cuts of meat, cheese, or vegetables placed between two slices of bread. Tracing its storied past, though, the name can be accredited to John Montagu, the 4th Earl of Sandwich. Legend has it that the Earl was given to the vices of gambling and had sliced meat and bread brought to him at the gaming table, so that he could continue to play uninterrupted.
Whatever the case, the sandwich has proven to be one of the most versatile dishes, ever.
Drawing from its versatility, the Gourmet Sandwich Menu has been created to cover numerous cuisine styles spanning the Asian style Tofu Bahn Mi with Pickled Vegetables; Shrimp Po' Boy with a touch from New Orleans; the Monte Cristo with Pork Spec Ham, Chicken Salami, Emmental cheese and red currant jelly; or the Steak Sandwich for meat lovers. Vegetarians are in for a treat too as the menu has items such as the Burrata, Marinated Heirloom Cherry Tomato with Pesto; Open Face Spinach Artichoke Cheese Melts; or a decadent dessert sandwich, the unmatched Death By Chocolate with Belgium Dark Chocolate, Gianduja and Almond Praline.
"Our Gourmet Sandwiches will have the freshest cuts of meat, fish and other ingredients with a choice of homemade breads such as baguette, panini, ciabatta, focaccia, multigrain loaf - all made in-house. We felt like it was time to elevate the humble sandwich and make it a star," sums up Executive Chef Dirham Haque.
Where: The Lobby Lounge, Four Seasons Hotel Bengaluru
When: 11:00 am - 6:00 pm, October 8-16, 2022
Price: A la carte, starting at INR 900
For reservations, call +91 76191 46004.
---
---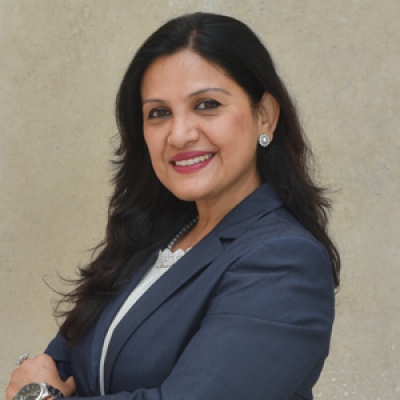 Gargi Guha
Director of Public Relations
8, Bellary Road, Ganganagar
Bengaluru, 560032
India
---
Four Seasons Hotel Bengaluru at Embassy ONE
PRESS KIT

Visit Four Seasons Hotel Bengaluru at Embassy ONE Website