Back
Italian Afternoon Tea at Four Seasons Hotel Bengaluru
A delightful affair inspired by the dolce vita
September 16, 2022,
The concept of afternoon tea seems mostly an English affair. It conjures up an image of a collection of garden sandwiches, dainty pastries and cakes, scones and clotted cream, and light wisps of steam arising from porcelain teacups. The air around is filled will restrained laughter and little gossipy titbits.
Legend has it that it all started in the 1800s with Lady Anna, the seventh Duchess of Bedford, also a close friend of Queen Victoria. A prominent social figure in the London circuit in those times, Anna complained of "having that sinking feeling" during the late afternoon and asked for a pot of tea with some light refreshments. She began inviting her friends to join her for this little daytime luxury.
And, just like that, the trend caught on and became a fashionable thing to do.
Chefs at Four Seasons Hotel Bengaluru have devised an Italian version of this afternoon ritual, since all things leisurely and pleasurable most often are a representation of Italian way of life - or the dolce vita.
In place of the very English garden sandwiches, guests can enjoy soft and fluffy tramezzini, triangular sandwiches constructed from two slices of soft white bread, with the crusts removed. The vegetarian version has artichoke, aromatic truffle cream cheese and a whisper of lemon zest. Non-vegetarians can enjoy a version with smoked chicken. The caprese with fresh tomato, basil, and asparagus egg mayo versions of the panini are another delightful sandwich version to enjoy. The open face caponata mascarpone sandwich infuses a touch of Sicily.
Sweet lovers can revel in the varied treats that can be enjoyed with tea or coffee.
Cranberry and apricot scones with silky mascarpone cream, forest berry compote and honey are part of the biscuit service. Bacio, meaning kiss in Italian, is a classic confection that combines hazelnuts and chocolate, while the cassata is a traditional cake from Sicily involving a sponge cake moistened with fruit juices, layered with ricotta cheese, and candied fruit - the perfect way to end a delightful afternoon indulgence.
Where: The Lobby Lounge, Four Seasons Hotel Bengaluru
When: September 15-30, 2022, 3:00-5:30 pm
Price: INR 1250 plus taxes per person, inclusive of a selection of tea and coffee; INR 1550 plus taxes per person includes also a glass of sparkling wine
For reservations, call +91 76191 46004.
---
---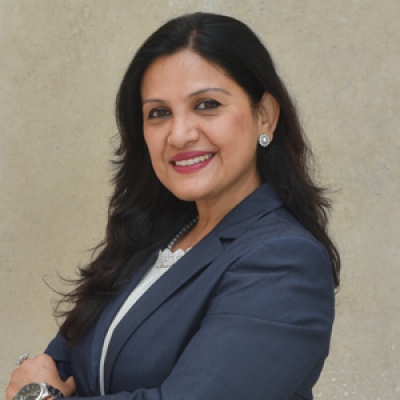 Gargi Guha
Director of Public Relations
8, Bellary Road, Ganganagar
Bengaluru, 560032
India
---
Four Seasons Hotel Bengaluru at Embassy ONE
PRESS KIT

Visit Four Seasons Hotel Bengaluru at Embassy ONE Website