Back
Mangolicious Afternoon Tea: A Tempting Daytime Affair at Four Seasons Hotel Bengaluru
June 3, 2022,
The most delightful part of an Indian summer is the mango season that spans from April up until the end of July. Sublime as honey and bursting with juice, mangoes are adored for their unmistakable tropical element claiming space as a source of joy and a sweet relief from the searing heat of long summer months.
The Mangolicious Afternoon Tea at Four Seasons Hotel Bengaluru revolves around ripe, luscious mangoes that have been transformed into a clutch of dainty treats. The sweet delight of fresh mangoes crafted into pastries and light bites will be on offer starting June 7, 2022.
Best savoured with a selection of artisanal teas, coffees and infusions, the experience includes an exquisite array of pastries such as fresh mango tart, a mango passionfruit cremeux, macarons with a hit of cardamom along with the fruit itself, and the ubiquitous mangolicious, made with the nectar-like, fruit pulp and mint. Mangomisu is a twist on the classic tiramisu with creamy mascarpone with wild berries.
Along with the sweet treats, there will be an open-faced mango caprese panini, a riff on the classic caprese with tomatoes and other savoury delights. Eggless saffron and mango scones can be enjoyed with cream cheese and mango preserve, along with a dash of Coorg honey.
"Mangoes have such a joyous feel about them. Not just the sunshine yellow colour but the depth of flavour is absolutely dialled up and a pleasure for pastry chefs to work with. Curating this Afternoon Tea menu was a treat in itself," remarks Executive Pastry Chef Partha Bose.
Where: The Lobby Lounge
When: June 7-21, 2022
Time: 3:00-5:30 pm
Price: INR 1250+ Taxes per person (inclusive of a selection of tea and coffee)
Reservations are required and can be made by calling +91 76191 46004.

---
---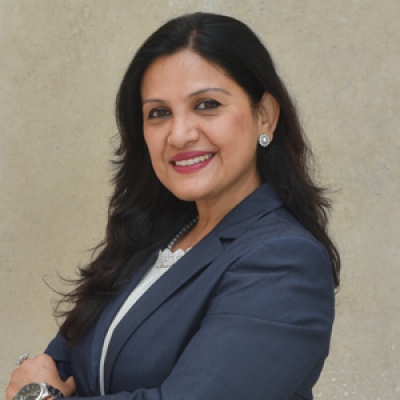 Gargi Guha
Director of Public Relations
8, Bellary Road, Ganganagar
Bengaluru, 560032
India
---
Four Seasons Hotel Bengaluru at Embassy ONE
PRESS KIT

Visit Four Seasons Hotel Bengaluru at Embassy ONE Website