Back
Fun-Filled Family Activities
There's no better soul connect than to spend time together doing something fulfilling. An uplifting holiday that helps us bond with near ones is certainly the order of the day. So, here are some pro tips for enjoying time together when staying at Four Seasons Hotel Bengaluru. Just pack light, come by and let us take over. We've compiled a short list of activities that help the entire family enjoy some cherished "us time" together.
Even though we are an urban hotel, special features such as our 100 foot (30 metre) outdoor pool, lush gardens, wellness facilities such as Infuse Spa and adjoining Salon, tech-forward rooms and an invigorating dining scene make for a great stay experience. Here are some inspired family activities:
Walk in the Butterfly Garden and Ribbon Lawn
Our Butterfly Garden and gently undulating Ribbon Lawn are great options for early morning or evening walks. It's even better with pets bounding around, as furry family members are always welcome.
Flower Art by the Housekeeping Team
Taking it a notch above towel art, our craftsman Kuldeep Gaur from the Housekeeping team is always wowing guests with his intricate floral patterns on the bed - especially if the occasion is a landmark one such as a birthday, anniversary or for guests looking to pop the question. He uses a pencil to roll up the leaves and flower petals and makes exquisite art, which he loves to share with families staying with us.
Sushi Making at Far & East
Eating sushi can seem like a breeze, but Chef Atsushi Yonaha at Far & East makes sure that guests have fun even while learning the art of a perfectly rolled out sushi.
Pizza making at CUR8
The specially designed, oversize pizza oven in CUR8 has long been a talking point. Gathering around it with the entire family to make one's favourite pizza is a very fulfilling activity. Quattro formaggi, anyone?
Culture Tour of Bengaluru
Bengaluru, or Bangalore, is the capital of India's southern Karnataka state. The nerve centre of India's high-tech industry, the city is also known for its parks, temples and markets. Known both as India's Garden City and Silicon Valley, our cosmopolitan city beguiles with its blend of rich history and the 21st-century buzz.
Offered daily beginning at 9:00 am for four, six or eight hours, the Culture Tour has some hidden gems to uncover during a day of discovery:
Visit to the Snake Temple. Dedicated to the ancient serpent deity, this is something mystical and unique to start the tour.
Walk through old alleyways and explore what goes on in them: some art, craft, age old traditions, a peek into time tested religious beliefs and practices.
Meet with locals over tea or coffee at a quaint, local cafe.
Go trigger happy with your camera in the colourful market in Malleswaram: wholesale flowers, fruits, vegetables, spices - a treat to all your senses.
Historical drive through the city's old roads and Parliament area and some other monuments.
Visit Bangalore Palace / Tipu Sultan's Summer Palace. Lunch in a traditional Karnataka tasting room or a restaurant along the way.
Visit a Kali temple, set in the heart of a Hindu Cemetery.
Witness life in a Washerman's Village, where people of the entire community do laundry traditionally on a stone for a living.
End the tour with a beer at one of the city's hot spots, a contrast to the culture dipping into the ancient past.
Cancellation policy: 100% retention will be levied if cancelled within 24 hours of the tour. The above rates are exclusive of transportation cost, personal expenses and applicable government taxes.
---
---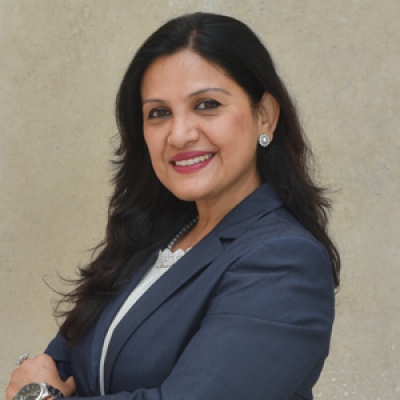 Gargi Guha
Director of Public Relations
8, Bellary Road, Ganganagar
Bengaluru, 560032
India
---
Four Seasons Hotel Bengaluru at Embassy ONE
PRESS KIT

Visit Four Seasons Hotel Bengaluru at Embassy ONE Website