Back
Art: Multilayered and Many-Splendoured
The art at Four Seasons Hotel Bengaluru at Embassy ONE is a celebration of the multi-layered aesthetic of Indian contemporary visual art.
Four Seasons Hotel Bengaluru at Embassy ONE is host to some of the most diverse cutting-edge, creative artists and their practices on its premises, thus becoming a valuable archive for contemporary Indian art. It also makes the property a valuable patron of these artists by providing them a novel venue to display their work.
There are paintings and artworks that are evocative of the deep trellises of the artist's meandering mind. Then there are some that are telling of present day scenes in a vivid narrative.
Over 25 artists reflect their individual practices, producing a narrative of unfolding stories.
Moving beyond the conventional exhibition of art in a hotel space, the collection at Four Seasons Hotel Bengaluru puts together original works of art and with it invites guests to explore the multiplicity of story-telling and narratives.
The art in the hotel's public spaces has been curated by renowned artist Riyas Komu. It is a great platform for upcoming and maverick artists. These artists have recently seen a seismic rise in the space of contemporary art in India. They are all thought provoking and spur conversation, especially questioningly. There is a series of stunning pieces by artists whose works have never been showcased here before.
From the cutting-edge, mapping techniques of Saju Kunhan, to Manjunath Kamath's flair for creating fantasies out of the ordinary, the public spaces of the hotel boast of works from some of the country's most exciting artists. Thukral & Tagra's quirky, kitsch, pop art-like work occupies the pride of place at CUR8, the hotel's all-day dining space, while G R Iranna's idealistic, representative and modernist language with his brush completes the otherwise staid foyers of the Ballroom annexes.
Even the lift lobbies across the hotel, curious spaces where people often linger for a few minutes waiting for the elevator or pondering which direction to take, have stunning creations by Sumedh Rajendran. His sculptures amalgamate various fundamental forms such as animals, objects and humans, resulting in hybrid species that break down all preconceived notions one may have while categorising anything into a 'type'. They are deep and cerebral, bordering on darkness at times.
Gitanjali Maini, Founder and Managing Director of gallery g, the art consultant for the entire project, explains "This has been one of the most challenging, yet fulfilling projects we have worked on thus far. Riyas Komu is an artist with unmatched oeuvre, a visionary and a messiah to many young artists across the world. There could have been no better mind than his to visualise and conceptualise the art for this project; gallery g has worked with him from the very beginning to plan and create each and every piece of art that you see in the hotel's public spaces."
The series of paintings in the events lounge, enlivened masterfully by Karnataka painter, GR Iranna is thought provoking. Iranna is a young, modernist artist, who showcased his art at the 58th Venice Biennale. His works set on canvas have an energy that is fuelled by torment.
In a city that was a lush paradise pf resplendent trees in full bloom, there is a definitive invasion and erosion brought on by urbanisation. The Garden City of yester years is now the breeding ground of traffic snarls, pollution, modern devastation and all else that is the true story of a rushing Bengaluru, speeding breathlessly at break neck pace. One can simply gaze at the triple paintings of Iranna—all familiar, flowering trees of Bengaluru, splendid in their full bloom, but tethered either by a chair holding up a weighed down tree or a brick wall serving as a boundary or one whose abundant trunk is bound by ropes.
These paintings are the perfect reason to stop and ponder.
Just as thought provoking art is supposed to be. A veritable crucible of ideas and emotions.
---
---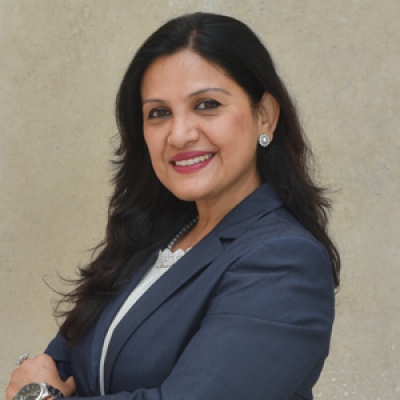 Gargi Guha
Director of Public Relations
8, Bellary Road, Ganganagar
Bengaluru, 560032
India
---
Four Seasons Hotel Bengaluru at Embassy ONE
PRESS KIT

Visit Four Seasons Hotel Bengaluru at Embassy ONE Website