Back
Cakes by Four Seasons
If you're thinking that cakes should always be feathery light, fluffy and pastel-coloured, you're right. And wrong.
For those of us guilty of having a sweet tooth, cakes are certainly those delightful objects that literally "take the cake." The cake universe can be wide and varied and so much more than being fluffy and pastel-coloured.
Having a Cake and Eating It Too
There's a well-deserved pride of position for that deep, dense and dark Bête Noire. This sublime flourless chocolate cake is ultra-smooth, silky and decadent, because of its dense sugar syrup base as well as from the satiny texture of the chocolate, which is baked gently. Now, let's admit that dark chocolate is a vice for many. This one takes that obsession a few notches up. It always has.
Then there's the Red Velvet Cheesecake, a ruby red fantasy. Moist and creamy, it truly is a cloud of light cream cheese in an irresistible crimson colour.
Or the Opera Cake with definitive layers - a medley of almond cake, coffee syrup, ganache, French buttercream and chocolate glaze. This one has a tradition and heritage attached to it and goes back in time. Opera Cake is believed to have been created in 1955, at a renowned pastry shop in Paris – Dalloyau. A master baker, Cyriaque Gavillon who worked there, wanted to create a flavour bomb of a cake with varied layers. After a few trials was born a delightful cake with layers of almond sponge, coffee and chocolate, which his wife simply loved as it reminded her of the Parisian Opera. The name stuck and the cake went on to create history.
Classic and Avant Garde
Cakes by Four Seasons is a program created by Four Seasons Hotel Bengaluru to craft magic through artisanal cakes and bakes. With a menu that straddles well-loved classics such as Tiramisu and Carrot Cake, there are some whimsical new inventions to tantalise the taste buds of cake lovers. One such fanciful cake is the White Chocolate and Hazelnut Magnum, a delightful coming together of silky white chocolate, lightly hinted with nutty undertones of hazelnut. Or the Praline and Salted Caramel Cake, which is an explosion of flavours on the taste buds, the salted caramel creating an unbelievable contrast of flavours. One particular cake that is especially noteworthy is the Chocolate and Banana Brownie with Passionfruit Ganache. The melange of flavours created by chocolate and ripe banana is soft and enveloping, until one reaches the passionfruit ganache, which completely erupts the mellowness, creating an element of surprise and elevating the cake to another level.
Keeping It Real
One of the aspects that the Pastry Team has had a keen pulse on, is the quality control of the cakes. Authentic French butter is at the heart of all our pastry creations, especially the cakes. T55 flour, which is non-fortified, unbleached and is milled from a mixture of hard and soft wheat, is the base of the cakes. There have been chocolates galore that have blazed upon the baking horizon in recent times, but only the choicest single origin Callebaut chocolates are used. The baked Yuzu and Vanilla Tart has flavoursome yuzu puree that is specially sourced, and one that gives it that edgy zest. Moreover, just to be able to cater to certain dietary preferences, chefs have included the gluten-free Bête Noire, as well as the Pear and Star Anise Mousse Cake, which is both gluten- as well as sugar-free.
As someone rightly said, "there's nothing better than cake but more cake."
Our baked delights are handcrafted with care and may take an advance notice of about 6 to 24 hours. To order yours, get in touch at +91 76191 46004 or email sandesh.dhume@fourseasons.com. Prices start at: INR 1850 + taxes for a kilogram.
---
---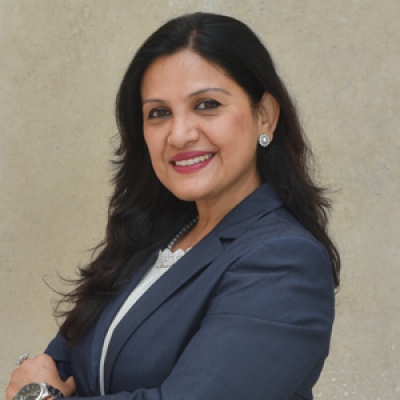 Gargi Guha
Director of Public Relations
8, Bellary Road, Ganganagar
Bengaluru, 560032
India
---
Four Seasons Hotel Bengaluru at Embassy ONE
PRESS KIT

Visit Four Seasons Hotel Bengaluru at Embassy ONE Website