Back
A Dozen Interesting Facts About Four Seasons Hotel Bengaluru
1. Located in North Bengaluru, the city's growth corridor, Four Seasons Hotel Bengaluru can be reached in less than 30 minutes from Kempegowda International Airport.
2. The Embassy ONE estate comprises triple skyscrapers—Pinnacle Tower, comprising premium grade office spaces and retail, South Tower which houses the hotel building flanked on the other side by the North Tower, comprising private residences.
3. Set amid 5.6 acres (243,936 square feet) of landscaped gardens and water features, the hotel is a unique combination of modern urban architecture dotted with calming parks and gardens. All the restaurants have an adjoining al fresco area.
4. The resort-like vibes can best be felt in the heart of the estate comprising a 100 feet (30 metre), heated outdoor pool, the meditative Butterfly Garden and the Ribbon Lawn.
5. Alongside the pool and located behind a soothing waterfall is Infuse Spa, which gives one an illusory feel of time travel under water, with its fluid, recurring arches and cool cream and aqua design aesthetics.
6. The hotel design is modern and sleek, designed by internationally acclaimed firm Yabu Pushelberg marked by a dominant recurrence of straight lines and geometric patterns, with the 21st Floor making a complete departure with its unmistakable flair and style. Designed by LW Design, this floor is unlike the rest of the hotel and houses 2 remarkable dining outlets: Copitas, the destination bar and Far & East, the Asian Brasserie.
7. The event spaces are modern, have a separate entrance and are all located on the same floor with an adjoining Terrace that makes for a great al fresco event area.
8. The art in the hotel is multilayered with a play of textures from wood, ceramics, canvas, iron to bronze. All works are by a collection of 25 contemporary Indian artists who have seen recent acclaim in the last few years.
9. There is a custom built, expansive grill in the restaurant CUR8, which is powered by charcoal and is perhaps one of the largest in the country.
10. The Lobby Lounge & Terrace has some special tea blends curated specially for the hotel. Among them are Rose tea, Apple Cinnamon Duet, Wild Berry Tales which is a green tea with berry undertones, Orange Blossom with a sweet vanilla and citrus note, Summer Times redolent of ripe mangoes and the Chocolate Mint tea that one can replace dessert with.
11. The hotel is pet friendly. We welcome furry friends and family to stay, provided he or she is well within 15 kilograms (33 pounds) in size.
12. The Collection has a selection of more than 60 world whiskies and whiskey inspired cocktails.
---
---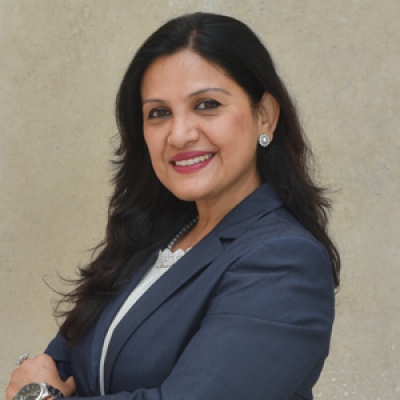 Gargi Guha
Director of Public Relations
8, Bellary Road, Ganganagar
Bengaluru, 560032
India
---
Four Seasons Hotel Bengaluru at Embassy ONE
PRESS KIT

Visit Four Seasons Hotel Bengaluru at Embassy ONE Website