Back
Why Chai at The Lobby Lounge & Terrace
Exclusive Four Seasons Hotel Bengaluru tea blends beckon you to linger longer over your cuppa
Overlooking the pool, our lounge creates a tranquil sense of place where connections and conversations find the perfect setting. Soft, smoky blues and dull gold undertones make way for daylight to flood in. Taking centre stage here is the hedonistic ritual of afternoon tea, best enjoyed at an unhurried pace. The Lobby Lounge and adjoining terrace is a charming space to enjoy the gorgeous outdoors of Bengaluru.
While a certified tea sommelier takes the lead in the tea service elegantly showcased in ash-blue and gold Narumi bone china, our chefs claim the real stars of the show are the scones made with vanilla pods sourced from Kerala. Accompanied with Devonshire clotted cream and homemade pineapple and star anise preserve, these are sure to heighten the pleasures of a fresh brew. That is a story for another day.
In addition to the well-loved classics such as Assam tea, Earl Grey, or Darjeeling first flush, Four Seasons Hotel Bengaluru soffer exclusive signature blends that will delight and elevate your senses:
Apple Cinnamon Duet - The rich aromatic cinnamon tea creates a riot of flavour. The delicate sweetness of the Vietnamese green tea balances out the taste. This greenish-gold elixir tantalises your taste buds with every sip.
Wild Berry Tales - Green tea plays host to a jamboree of berries growing in the wild. Cranberries, blueberries, cherries and strawberries give a truly exotic brew, high in antioxidants. Savour this distinct melange of flavours.
Orange Blossom - Woody sweet vanilla comes together with the fresh citrus orange to create a palate of flavour with intensity and freshness.
Summer Times - Enjoy the sweetness of succulent mangoes with the goodness of green tea. This unique flavour combination is light and fresh.
Chocolate Mint - This tea is a rich blend of chocolate, mint and black tea that soothes your dessert cravings. The young beautiful leaves of black tea add a malty taste to the scintillating chocolate, while the mint balances out the sweetness creating a cup of luxury.
Rose Buds - Rose tea is composed of beautifully whole pink rosebuds, for a clean, fragrant, floral infusion. Upon infusion, they release their charming perfume, soothing, aromatic and visual experience.
---
---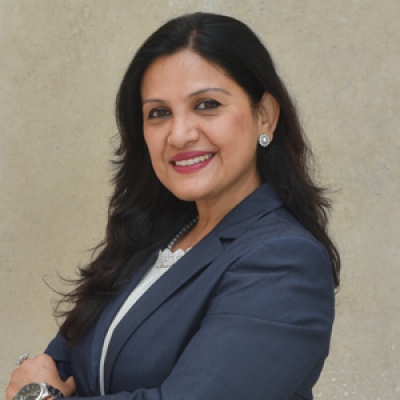 Gargi Guha
Director of Public Relations
8, Bellary Road, Ganganagar
Bengaluru, 560032
India
---
Four Seasons Hotel Bengaluru at Embassy ONE
PRESS KIT

Visit Four Seasons Hotel Bengaluru at Embassy ONE Website