Back
Far & East: Dining Sky High on Level 21
Step into a mystical space of Oriental magic on Level 21 of Four Seasons Hotel Bengaluru as it grants unprecedented access to a wonderful world of culinary delights.
Far & East is an innovative and design-led space, known for its authentic flavours of Japanese, Thai and Chinese served with an inventive twist.
Background
Located on the 21st floor of the Hotel, this chic restaurant has been designed by LW Design, with offices in Dubai, London, Sao Paulo, and who have some very modern projects to their name. (Note: the entire Hotel is designed by Yabu Pushelberg and is elegant and subtle. Level 21 has a different designer, LW Design, to give it a distinctly different look and feel.) The Far East is a geographical term that usually refers to East Asia. It evokes a sense of mystery and is charming and exotic. Far & East is a play on this and is designed as a place that has a quirky and exotic appeal.
Design Style
Strikingly bold and stylish, the restaurant immediately makes a mark as an extraordinary dining outlet. Quirky elements – black monkeys with leaves and branches, bright green leaf patterned upholstery, brass snakes, bold tangerine-coloured plush sofas, rich textures and materials and a play of black and gold - all lend a sense of place that is unmistakably chic. There is a touch of whimsy and immediatel, one is transported to an exotic land in the Far East.
A stylish trendsetter in the city for modern dining, Far & East presents Japanese, Thai and Chinese cuisine with a flair. While there is plenty to see, eat and experience what with the glorious views of the bustling Bengaluru city, perhaps the greatest work of art on display is the carefully articulated menu. There are three private dining rooms for 10, 10 and 14 guests in which diners can entertain themselves, and a beautiful sit-out overlooks the cityscape, replete with lush green treetops.
Art
An endearing line of "Fat Ladies" artwork punctuates the space with a touch of flamboyance.
The emergence of the "Court Fat Lady" first made its appearance under the Zhou Dynasty, which briefly interrupted the Tang Dynasty. The image of a flamboyant woman was relaunched as one that changed from waif thin to luxuriously plump and curvaceous. This image was represented in art and poetry and became a stylish order of the day. It is believed that the most famous court lady, Yang Guifei, the consort of Emperor Xuanzong (r.712-756) set the fashion for ladies of ample form. Fashion and apparel fell in step with Yang's fullsome, mature figure and for the first time, long, loose-fitting robes with high necklines became court fashion accompanied by elaborate hairstyles. Yang's influence impacted generations in style and beauty and became a celebrated art form.
The "Fat Lady" is the sculptural embodiment of celebrated beauty. These examples of a "Fat Court Lady" embody the typical Tang style. Her ample form with rounded, rosy cheeks and curved stomach matched with a non-inhibited sense of abandon make a striking style statement. Her alluring, yet elegant figure, the loose and unconfined hair paired with a non-conformist style of smoking a cigarette or sipping on a martini is a modern interpretation of the breaking of the mould in terms of feminine beauty.
These redesigned artworks befittingly add to the unique charm of Far & East.
The Culinary Team
Two native chefs add their signature touches enthralling diners with their bold strokes. Chef Atsushi Yonaha giving the Japanese food items a signature twist, and Chef Leong Then, who is an expert craftsman at the wok and a Four Seasons brand ambassador for nearly a decade and half, having done successful stints at Seychelles, Singapore, St. Petersburg, Doha and at Four Seasons Hotel Mumbai, where he won many hearts at the beloved restaurant San:Qi when it opened.

On the Menu

Expect authentic Japanese, Thai and Chinese served with an inventive twist. The restaurant is not only about the stylish design, but the food aims to be the heart and soul with captivating flavours of the East.
Culinary Highlights
Yakitori grill
Sashimi and funky rolls
Wok
Peking duck
Asian cocktails
Dim sums
On a closer look, the menu at Far & East has some dishes in the native (Japanese and Thai) languages – such as ruam (means a collection in Thai), ebi and maguro. The idea is to have guests engage with the friendly servers who will be happy to give more details.
There are certain traditional elements such as the classic Peking duck served with a bouquet of homemade dips and condiments. Other adored dishes like the handcrafted and freshly steamed dim sums are the highlight. Funky sushi and rolls are an interpretation of these beloved Japanese offerings and Chef Atsushi Yonaha's volcano maki is torched tableside to create a flourish and fanfare of sorts. Chef Leong Then brings the charm of hawker's style fried noodles from his native Singapore to Far & East. Fragrant Asian cocktails have a pride of place under the spotlight at the bar.
Dessert
Since no meal can end without the ritualistic sweet ending, the desserts have been crafted not just to soothe cravings or elicit a gasp but also create the perfect Instagrammable moment.
The chocolate pear is a good place to start as it looks exactly like a real pear but in reality is a dark chocolate casing of the most decadent pear compote lightly infused with a vivacious five spice mix, an integral element of Chinese cuisine.
Open
Thursdays to Sundays from 6:00 pm onwards

---
---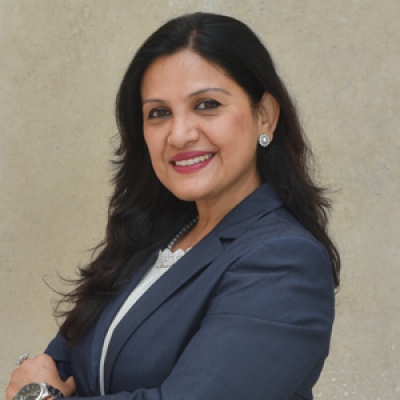 Gargi Guha
Director of Public Relations
8, Bellary Road, Ganganagar
Bengaluru, 560032
India
---
Four Seasons Hotel Bengaluru at Embassy ONE
PRESS KIT

Visit Four Seasons Hotel Bengaluru at Embassy ONE Website