Back
Flower at Four Seasons
Nothing transports us by way of memories, than the power of fragrance. The most powerful of all senses - the sense of smell. And its ability to evoke memories.
Remember coming home from school to a home abounding with the warmth of a cake in the oven? Or the first rains in summer? Or the smell of a favourite old book?
The sense of smell is so primal that French author Victor Hugo summed it up succinctly, saying, "Nothing awakens a reminiscence like an odor."
Whether it brings in childhood memories or a long forgotten romance, the sense of smell is an innate primal and important part of our existence. Every time we breathe, we tap into that power of smell.
At Four Seasons Hotel Bengaluru's Infuse Spa, we thought we would tap into that most important sense⁠—that of the olfactory. Why not take inspiration from the lush flora of our own Garden City, get it into a bottle, and whisk our guests on a redolent journey that is sweet, heady and uplifting!
Flower at Four Seasons
Inspired by the garden walks in Bangalore's iconic neighbourhoods, Flower at Four Seasons is a full body massage that hydrates and realigns with the four different essence of flowers growing in the city gardens. The sensual fragrances of marigold, rose, geranium and jasmine⁠—each embodying the flora of the city, nourish and uplift in their own way.
Spanning 60 minutes, this massage begins with a gratifying foot scrub to exfoliate dead cells. As the cells are gently teased with this scrub, you tend to feel a slight sense of rejuvenation run up through the entire body. After all, the soles of our feet are like switchboards, housing all the nerve endings of our bodies. A lukewarm foot bath in a brass urli (basin) lined with flower petals is all one needs to refresh the feet and toenails, gently soothing out dry, calloused heels. A sprightly mint spray after drying the feet give them that well-deserved perk.
Now gently embarking on a flight of flowers, the specially blended oil, Allure, takes one on a journey of fragrant wellness. Firm, assuring massage strokes help in the blood circulation.
'Allure' Signature Massage oil blend
This special oil blend by RAS Luxury Oils is used for our signature Flower at Four Seasons Massage
Lush gardens of rose and jasmine are a symbol of opulence with precious benefits. This intoxicating oil combines the finest of the flowers to give an indulgent ritual with RAS signature flower oil blend, specially curated for Infuse Spa at Four Seasons Hotel Bengaluru. While pure damask rose in the oil hydrates and brightens the skin, jasmine repairs and boosts luminosity, marigold is uplifting and healing and geranium is anti-inflammatory, speeding up cellular rejuvenation to give you skin that is glowing. This specially blended floral oil stimulates the senses into a joyful mood.
The flowers
The expertly blended oil is nuanced with marigold, geranium, jasmine, and rose tones.
Marigold flowers, the symbol of Indian celebrations, are called 'Herb of the Sun'. The distinct fragrance of these flowers helps improve one's mood and wards off stress. The orange and yellow color of marigolds is considered auspicious for new beginnings and important events of life in India.
Geranium essential oil is said to offer a variety of health benefits including stress reduction and improvement of cognitive function.
A legendary aphrodisiac, jasmine's sweet scent has a profound effect on moods in a deeply sensual manner. Its fragrance is an instant pick-me-up.
Pure damask rose is the veritable floral scent with a regal edge. It also hydrates and brightens the skin. Part of ancient myths and stories of Indian royalty, the rose is as beautiful to look at as to smell. Containing a complex array of vitamins, minerals, and antioxidants, rose essential oil has excellent emollient properties for moisturizing dry skin.
After a series of strokes concentrating on various parts of the body, it is time to allow the oil to penetrate in. To let the body soak in the properties, guests are recommended to not follow the massage with a shower that would wash away the goodness of the oil. A warm towel compress all over can be a soothing way to seal in the moisturising elements of the heady, fragrant oils while leaving one in a state of joyous upliftment.
The treatment is followed with a refreshing herbal tea, while the magical bouquet of fragrances accompany one long after they depart from Infuse Spa after this floral session.
Flower at Four Seasons is a specially designed wellness therapy and aims to leave one with a heightened feeling of wellbeing.
---
---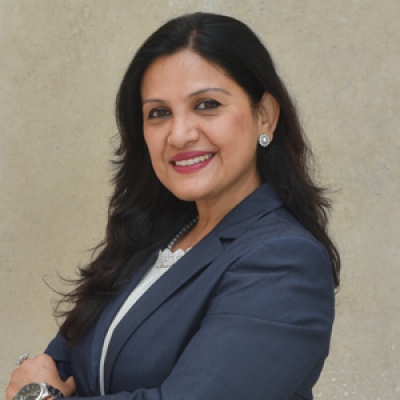 Gargi Guha
Director of Public Relations
8, Bellary Road, Ganganagar
Bengaluru, 560032
India
---
Four Seasons Hotel Bengaluru at Embassy ONE
PRESS KIT

Visit Four Seasons Hotel Bengaluru at Embassy ONE Website