Back
Curated Treatments at Infuse Spa
As you descend down from the contemporary lobby of Four Seasons Hotel Bengaluru through the upper restaurant deck, prepare to be surprised at the lush landscaped poolside that imparts an almost resort-like feel. An undiscovered hideaway awaits your arrival. Tucked away in the cool aqua surroundings, Infuse Spa is an uplifting sanctuary, a haven for modern and holistic wellness solutions. Light colours, subtle aesthetics and warm Four Seasons services allow you to enjoy this modern, yet reassuring retreat infusing in you, a sense of vitality.
Here are some very special spa experiences:
Infuse Candle Massage (60 minutes)
This ritual massage performed with warm candle wax will invoke the senses with a unique scent and silky touch.
Mocha Mantra (60 minutes)
Since nearby Coorg is the coffee capital, we have sourced the highest quality of local coffee from there for a secret recipe to devise this anti-cellulite scrub. As a final touch, your skin is nourished and hydrated with an aromatic oil application.
Flower at Four Seasons (60 minutes)
Inspired by the garden walks in Bangalore's iconic neighbourhoods, this full body massage relaxes, hydrates and realigns with the four different essence of flowers growing in the city gardens. The sensual fragrances of marigold, rose, geranium and jasmine - each embodying one of the four seasons - bring their calming and expansive properties to this nourishing treatment.
On a Chocolate and Spice Trail (90 minutes)
This heavenly journey begins with a cleansing treatment; circulation is stimulated with dry body brushing followed by a dark chocolate mask which is then applied to the body. This mask helps to softly moisturize and tighten your skin with its natural nurturing properties. To enhance your experience, our specialised therapist will perform a full body massage with aromatic Indian spices, taking you on a magical exploration, leaving your skin youthful and rejuvenated.


---
---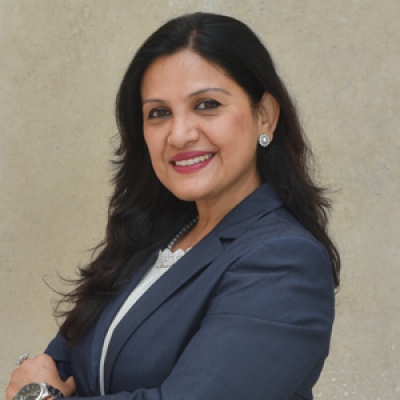 Gargi Guha
Director of Public Relations
8, Bellary Road, Ganganagar
Bengaluru, 560032
India
---
Four Seasons Hotel Bengaluru at Embassy ONE
PRESS KIT

Visit Four Seasons Hotel Bengaluru at Embassy ONE Website