For so many of us, a memorable meal can mean a total sensory jubilation. The colours must call, the textures entice and the fragrance invite.
The same smile-inducing experience in the comfort of one's own home can be a manifold elevation. One can gather around the family table with a pre-made gourmet meal, or dress down for a comfortable evening in front of the telly. Unpacking boxes of perfectly crafted delicacies made by a team of chefs in variations of Indian, Western or adored Asian delights can be sheer joy. Neatly packed, nifty bento boxes or even well-loved favourites such as a fragrant biryani, succulent kebabs, an artisanal pizza or that decadent chocolate cake are warmly received.
The team at Four Seasons Hotel Bengaluru have thought through the range of offerings in the takeaway option, not wanting to discount that luxurious feel of tucking into a true gourmet meal.
"There's something utterly delightful about opening the packing of a dish that one adores, letting the aroma take over and then digging into that familiar goodness. Or even unboxing a surprising new dish, and letting your senses be enthralled." says Executive Sous Chef Dirham Haque about his rotational menus that aim to instil a newness, while also reserving place for some adored classics that guests are familiar with.
The service team at Four Seasons Hotel Bengaluru takes on the takeaway machinery with precision like clockwork, making sure the deliveries are spot on and done by the team members themselves. Hence, the same, unmistakable Four Seasons touch that one can expect while dining in the Hotel is intact with every single takeaway experience.
Bento Boxes
In the wake of takeaways becoming the current watchword in the world of experiential dining, Four Seasons has devised a clever takeaway system through niftily packaged bento boxes. Compartmentalised with gourmet delights, the bento boxes are available in varied options such as Asian (available on weekends), Western and Indian delicacies, and the chefs make sure the menu is rotational, to retain the newness.
INR 2600+ taxes for two persons for Indian and Western bento
An Asian bento box from Far & East, available on weekends, comprises of the restaurant's signature sushi, sashimi, noodles and mains and is priced at INR 4000 + taxes for two persons
Celebratory Cakes
Cakes by Four Seasons is a program created by Four Seasons Hotel Bengaluru to craft magic through artisanal cakes and bakes. With a menu that straddles well-loved classics such as tiramisu and carrot cake, there are some whimsical new inventions to tantalise the taste buds of cake lovers. One such fanciful cake is the white chocolate and hazelnut magnum, a delightful coming together of silky white chocolate, lightly hinted with nutty undertones of hazelnut; or the praline and salted caramel cake, which is an explosion of flavours on the taste buds, the salted caramel creating an unbelievable contrast of flavours.
So, if there's a birthday, anniversary, a special occasion in the house, or even a pressing craving, one of the gorgeously indulgent cakes on the menu is highly recommended.
A la Carte or As You Like It
Apart from the prix fixe menus of bento boxes and the sumptuous cakes, there are some well-loved items on the takeaway menu that can be ordered a la carte. The fragrant biryani, handmade artisanal pizza, hearty soups and pastas or the succulent kebabs can all be enjoyed in the comfort of one's home. Chefs are happy to customise and make them into bespoke dishes that suit individual tastes and preferences.
Orders can be made on +91 76191 46004 / 76191 46006
Chef's Specials
At Four Seasons, our chefs are craftspeople with a keen pulse on the likes and preferences of guests. Having gauged the fondness for certain dishes, our chefs have designed takeaway menus that feature favourites, specially curated to be enjoyed at home, perhaps for a family movie night at home.
Introducing Chef's Specials. These are special edition menus featuring delightful all-time favourites such as dim sum chosen by Chef Leong Then, and a sushi selection curated by Chef Atsushi Yonaha.
Now, who doesn't love a good chaat? That beloved streetside indulgence, smacking with spicy chutneys and crackling with an array of condiments. Chef Anirudh has crafted the perfect chaat bento with DIY tips, so that guests can enjoy these adored sweet and sour street-food style delights in the comfort of their home, mixed and rustled up with tips from the chef. With choices of hot and cold chaats, these come with the perfect array of toppings and seasonings, including homemade chutneys.
Festivals are celebratory occasions and there's something comforting in having a gourmet festive meal, prepared and delivered at home. The pre–Eid Iftaar boxes, replete with goodies to help one break their fast, culminating in the sumptuous Eid bento, specially put together by Executive Sous Chef Dirham Haque have been more than just the customary biryani.
About Our Hygiene Program
During the new normal, Four Seasons has launched Lead With Care, an enhanced global health and safety program that is being implemented at properties worldwide, including Four Seasons Hotel Bengaluru. For more information on Lead With Care, see here. As the current situation continues to evolve, the expectations and needs of guests with respect to the Hotel experience have changed. The goal is to instil the same level of trust and confidence in Four Seasons as ever before.
---
---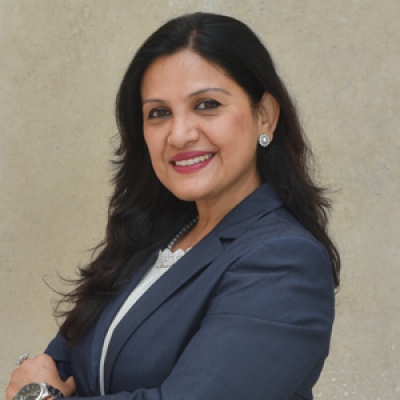 Gargi Guha
Director of Public Relations
8, Bellary Road, Ganganagar
Bengaluru, 560032
India
---
Four Seasons Hotel Bengaluru at Embassy ONE
PRESS KIT

Visit Four Seasons Hotel Bengaluru at Embassy ONE Website