Back
Weddings at Four Seasons Hotel Bengaluru
Capturing the love story of a beautiful couple while surrounded by the magnificence of their dream wedding can often be the start of an inspiration for our events team.
The assurance every bride-in-waiting needs, including decoration and menu ideas. A friendly word of advice with themes and all kinds of tips. Or, even assuring the groom that his favourite cocktail will be served on the mehndi day.
Four Seasons Hotel Bengaluru has a curated dossier of wedding offerings to organise that landmark day in style. And, the most reassuring thing is the team that steps in to shoulder a large part of the wedding responsibilities.
In step with the times, guests can expect creative solutions for their wedding events in the Hotel's spacious indoor and outdoor event venues. Be it a festive sangeet, colourful mehndi, post-wedding brunch or tailor-made menu – every element is underscored by signature Four Seasons service.
"Weddings are special life events that bring not only the couple, but the families, together as one. No detail is too small and no request is out of bounds for our team," says Executive Sous-Chef Dirham Haque.
Venues
The Hotel's elegant spaces are geared up to host intimate events or grand functions with the same level of impeccable precision. With multiple function rooms conveniently located on the same floor, the Hotel boasts of close to 20,000 square feet (1,860 square metres) of event spaces.
Grand Ballroom – The largest space and perfect for grand functions. Divisible into two parts, it has a spacious pre-function area attached to it.
Garden Room – Perfect for ceremonies and attached to an outdoor terrace. Ideal for indoor-outdoor events.
Banquet Terrace – Smartly fitted for al fresco live counters, this is a charming spot for cocktail receptions or even a phera with mandap and an outdoor vibe.
Lotus and Nectar – Smaller rooms that are perfect for intimate events or back-up spaces.
CUR8 Terrace – Part of the restaurant CUR8, the expansive patio has two pergolas and is adjoining the gardens, offering a 360-degree view of the Hotel's beautiful core areas including poolside.
Menu Planning
Bengaluru's eclectic culinary landscape puts bold flavours front and centre, no matter the cuisine. Guests can be treated to an Indian menu displaying creative takes on regional recipes such as lamb vindaloo and Mangalore fish curry, a delicious array of pan-Asian and international favourites, or chef-led menus that are special and unique.
Live counters are a big part of the showcase and well-loved Indian chaats or international delights like handcrafted ravioli or khow suey with a plethora of toppings, have been adored.
An in-house team of top international and domestic chefs work with guests to create menus featuring regional Indian favourites as well as selections from the restaurants, spanning Chinese, Japanese, Thai and Continental cuisine.
Cocktail Program
Of course, no wedding is complete without some fun and gaiety. Our expert bartenders can create artisanal cocktails, deftly concocted to wow guests and add to the vibes of the event.
Marrying modernity with adored classics, our bartenders can create some outstanding themed cocktails to offset any wedding party.
Instagrammable Spots
Complementing the towering hotel and residence buildings, abounding natural greens offer the perfect Instagrammable option for capturing some pre or post wedding shots. Our serene Butterfly Garden, lush Ribbon Lawn, impressive Grand Staircase or winding walkways make for beautiful backdrops for wedding photos.
Cakes, Sweets, Treats and More
Any inventive ideas for a special wedding cake and the team is sure to make it happen. Did we mention dainty little pastries with a touch of innocence? Those too.
While the décor can certainly lend to the atmosphere of the place, the desserts truly qualify as those pleasing gems for the sight. Crafted with the most premium ingredients and with our Four Seasons artistry, the cakes at a wedding are surely not to be missed.
There's nothing better than spotting a delightful dessert spread at a wedding and our teams can create magic with colourful sweet treats like profiteroles, cheese cakes, magnums and parfaits, all laid out artistically and jostling for attention. A full-scale smorgasbord of cheeses have been in the spotlight, along with homemade preserves, at the cheese buffet at previous weddings.
Salon Ready
In an attempt to have to worry about one less thing, we offer wedding guests the choice of our Salon for all prepping needs, before the grand occasion. Fitted with the most modern equipment, our Salon is an island for all aesthetic needs, which can be a key aspect for any wedding related occasion. Guests can step in for a quick blow dry or a swish hair-styling session, based on their needs.
Feel Good at Infuse Spa
A bit of indulgence, pure delight or simply to ward off that upcoming post-wedding fatigue. Whatever the reason to step into Infuse Spa, our wellness hideaway, the only way one would emerge after a session is, renewed and refreshed.
Guests can try from a range of offerings like our nourishing Chocolate and Spice Trail or Flower at Four Seasons, fragrant and perfect for the bride or her friends. There are also the usual classics like a Swedish, Thai or Balinese Massage. Guests can even stop for an express facial to be wedding ready.
Our Spa team is able to assist with a spectrum of wellness solutions, with prior reservations.
Wedding Night and Honeymoon
The newlyweds have the perfect reason to linger for a few days post-wedding. Meditative gardens, trendy bars and restaurants, and resort-style pool and spa, make for some well-earned relaxation and newlywed bliss. Whether the couple chooses to stay on for a Garden City honeymoon, or is planning a trip to the next Four Seasons honeymoon destination, the team will make the transition seamless, stylish and ultra-romantic.
From planning to execution and beyond, a wedding at Four Seasons Hotel Bengaluru at Embassy ONE is a lifetime memory and the beginning of a new journey. For more details on weddings at Four Seasons, click here.
About the Hygiene Program at Four Seasons Hotel Bengaluru
Four Seasons has launched Lead With Care, an enhanced global health and safety program that is being implemented at properties worldwide, including Four Seasons Hotel Bengaluru. For more information on Lead With Care, click here. While the guest experience may look different, it will feel the same. The teams are committed to delivering the same intuitive service and personalised care for which Four Seasons is known and trusted for the world over.
---
---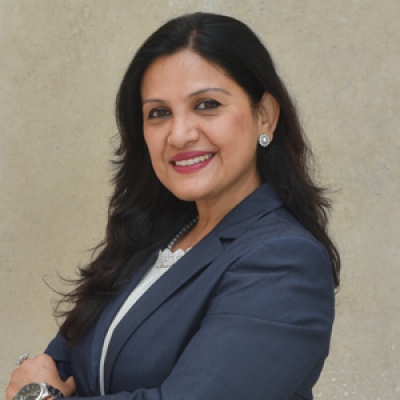 Gargi Guha
Director of Public Relations
8, Bellary Road, Ganganagar
Bengaluru, 560032
India
---
Four Seasons Hotel Bengaluru at Embassy ONE
PRESS KIT

Visit Four Seasons Hotel Bengaluru at Embassy ONE Website