Back
Gold-Tinged Whisky Flights at The Collection
Caramel-like mellowness or a quick- batch moonshine: gliding smoothly upon aged whisky flights gives dark, sultry evenings a different stroke of magic.
Our carefully designed whisky experientials at The Collection, the elegant bar at Four Seasons Hotel Bengaluru, are bespoke journeys for the discerning to embark upon.
With its unbeatable evening views overlooking the poolside, The Collection boasts an astounding repertoire of more than 50 whisky variants. Guests can even choose to lounge at the terrace and enjoy the delightful Bengaluru weather with a skilfully crafted Rao Collins or the oak barrel-aged John's Manhattan, special cocktails crafted from this amber spirit.
However, what really tops the charts at this elegant lounge is the curated experientials that have been devised to give whisky lovers a chance to appreciate the subtle nuances of the spirit. While progressing gently along the amber-gold flight with whiskies varying in intensity, they are guided expertly by a member of the staff trained in the art of the sommelier.
The experiential Whisky Tastings are led by Prashant Rao of The Collection, where he leads guests on their journey of ascension through the myriad notes and nuances of his adored libation.
"I feel very inspired to take guests along with me through the minute details of the varied whisky tasting notes. Our Whisky Tasting Table is an experience in itself and it is a joy to have guests gathered around this table - embarking on flights with our aroma kits, specially designed, handmade LSA glasses, going through the various flavour profiles," says Prashant, also known as the Whisky Whisperer.
An added highlight at this table is a Solera Barrel-Aged Manhattan, which has been aged in a French oak barrel for more than one month on-site, the well-loved whisky cocktail taking on smoky undertones of vanilla and caramel.
The varied Whisky Flights are:
Horizontal tasting of variations of Johnnie Walker with signature appetisers – INR 3,000 per person
Johnnie Walker Black Label with goat cheese crouton
Johnnie Walker Double Black Label with masala murgh tikka
Johnnie Walker Blue Label with shamshi jhinga
Johnnie Walker Gold Label Reserve with chevre cheese slice with honey
Horizontal tasting of the finest 18 years aged single malts with signature appetisers - INR 3,500 per person
Abelour 18 year old (Speyside, Scotland) with smoked salmon on toast
Glenfiddich 18 year old, (Speyside, Scotland) with brie cheese on toast
Glenmorangie 18 year old (Speyside, Scotland) with brie cheese on toast
Glengrant 18 year old (Speyside, Scotland) with basil arancini
Finest single malts from various regions of Scotland with signature appetisers - INR 3,000 per person
Talisker 10 year old (Scottish islands) with lobster pickles
Clynelish 14 years aged (Scottish highlands) with pizza chicken mortadella
Glenkinchie 12 years aged (Scottish lowlands) with seekh gilafi
Lagavulin 16 years aged (Islay, Scotland) with chevre cheese slice with honey
These are some of the whisky flights with paired canapés that are part of the curated experiences at The Collection.
"As evening gently falls and the skies get darker, the glow of lights along with a few blazing fire torches sets the tone for the evening. The innermost gardens of the estate surrounding the shimmering poolside take on a dreamy look. This is the perfect atmosphere and setting for memorable sundowners. Something we leverage at the lobby level Terrace, adjoining The Collection, our whisky bar," says Hardik Shah, Director of Food & Beverage.
Subtle yet stylish, our whisky bar is a mark of hushed sophistication, for quiet evenings that can be embarked upon in true Four Seasons elegance.
For Whisky Flights at The Collection, guests may reach out to +91 9907334970/ 080 4522 2222
Available from 5:30 pm onwards, starting at INR 3,000 inclusive
---
---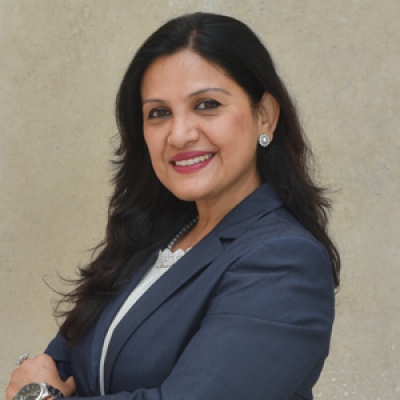 Gargi Guha
Director of Public Relations
8, Bellary Road, Ganganagar
Bengaluru, 560032
India
---
Four Seasons Hotel Bengaluru at Embassy ONE
PRESS KIT

Visit Four Seasons Hotel Bengaluru at Embassy ONE Website