Back
How Beverly Wilshire,
A Four Seasons Hotel

Celebrates, and Prepares for, Awards Season

Beverly Wilshire,

A Four Seasons Hotel

, USA
From the Golden Globes to the Oscars and more, Beverly Hills is synonymous with celebrities, red carpets and award shows, and Beverly Wilshire, A Four Seasons Hotel more than gets its fair share of the action! Chef Concierge Jeanne Mills shares how the Hotel's talented Concierge team prepares, and rolls out the red carpet (literally), for guests during this exciting time...
Tell us about your Concierge team.
We currently have 12 talented concierges, the largest team in the state of California, dedicated to ensuring that every guest's needs and special requests are met.
Do you stock up on any items during awards season?
Absolutely! Everything from safety pins and sewing kits to double sided garment tape (to ensure there aren't any wardrobe malfunctions), clothing racks, steamers, curling irons, and makeup removers. We even stock up on black men's dress socks, bow ties, cuff links, collar stays and lest we forget, static cling spray.
What are some tasks your team is ready to assist with at a moment's notice?
It runs the gamut! Many celebrities are on strict diets and fitness regimens during this time so we order specialty protein powders in advance of their stay, as well as clear out furniture in their suites to bring in the latest fitness equipment for them to use at their convenience. We also book the most luxurious facials, scrubs and massages at our Forbes Five-Star Spa that will leave our guests glowing and ready to hit the red carpet. Our team will confirm hair, makeup, tanning and waxing appointments, as well as arrange chauffeured transportation to/from the award show and after parties (which are hot commodities during this time). But my favourite part has to be the ticket deliveries! We receive hundreds of award show and after party tickets for our guests that must be heavily guarded and controlled, as they are coveted entry to these very special, invitation-only events.
For guests looking for that perfect awards show outfit, what private shopping services are available through the Concierge?
Although most of our nominees have their own personal stylists in tow, the Concierge works closely with personal shoppers who are hired upon request to assist in finding that perfect accessory to complement any award season look. They assist in sourcing a unique, one-of-a-kind jewelled necklace or designer handbag, or can also help with an entire head-to-toe wardrobe ensemble. The Concierge also maintains close relationships with various luxury designers who are often called upon to bring a selection of items to our guests for fittings and tailoring in the comfort and privacy of their room.
It's the day of the Oscars - tell us what a day in the life of a Concierge at Beverly Wilshire, A Four Seasons Hotel looks like?
We never know! Which is the fun part. Day-of assistance includes (but is not limited to) assisting with dressing such as zipping gowns, and having someone on standby who can tie bow ties. But no matter what, we always roll out the red carpet the morning of on the main driveway so our guests can head off to the awards show in style.
How does the Hotel celebrate awards season?
Our culinary teams in THEBlvd and CUT by Wolfgang Puck create special themed menu items and cocktails to commemorate these glamorous nights, while our pastry team crafts customised amenities to recognise the nominees staying in house. Our Spa creates special Red Carpet-Ready treatments that are results-driven, from the Beverly Wilshire, A Four Seasons Hotel Signature Facial to the Signature Body Treatment and more. There is something for everyone.
Do you have any fun award show stories you can share?
One of our team members had to re-write an acceptance speech for a nominated actor who had spilled a smoothie on the print out. As she frantically re-typed it, she noticed that he had failed to list his wife! Unfortunately, the nominee did not win that year; however, he IS still happily married.
---
---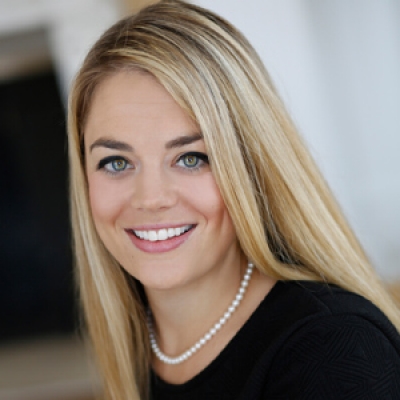 Kiersten Dunn
Director of Public Relations and Communications
9500 Wilshire Boulevard
Beverly Hills, California 90212
USA
---
Beverly Wilshire, A Four Seasons Hotel
PRESS KIT

Visit Beverly Wilshire, A Four Seasons Hotel Website