Back
The Power Hotel is Open
Los Angeles at Beverly Hills, U.S.A.
Beverly Wilshire, A Four Seasons Hotel reopened our legendary doors on October 1, 2020 and we are delighted to welcome you back with the utmost care. Before you arrive, we would like to share how the experience may look different, but will feel the same.
Lead With Care
Four Seasons singular goal is to provide guests and employees with the confidence and assurance that their health and safety is our first priority.
We are incredibly proud to work alongside international experts to inform our health and safety decisions during the COVID-19 pandemic as we focus on strengthening our already stringent health and safety measures through our new Lead With Care program. This new program is about safe care and service, enhancing procedures to protect our guests, while also ensuring they feel safe and reassured at Four Seasons.
Our approach to health and safety in response to COVID-19 is about doing what we do best – continuing to demonstrate personalised and genuine care while strengthening our already stringent and industry leading health and safety procedures, enhancing tools and training and embracing technological innovation.
The Four Seasons experience may look different in this new environment, but it will feel the same; ultimately, it will still be our people delivering the same attention to detail, intuitive service and personalised care for which the brand is known and trusted for the world over.
Guest Safety and Comfort:
Heightened cleaning and sanitization measures are in place throughout the Hotel, utilising EPA approved products.
Hand sanitizer stations throughout the Hotel, including at each guest elevator landing.
In accordance with the Los Angeles County Department of Public Health Order, all staff, visitors and guests (age 2 and above) are required to wear a mask or face covering when in public indoor spaces, as well as when in contact with people outside your household (children age 2–8 years old wearing masks should be under adult supervision). Fully vaccinated people do not need to wear a mask outdoors except in crowded settings. If you believe you are exempt from wearing a face mask or covering, please let us know. Please proceed to South Rodeo for Hotel access, as well as vehicle drop-off and pick-up.
Limited number of guests in elevator – each elevator has a maximum capacity of four unrelated persons or one household.
Physical distancing measures embedded in all services for guest protection, including at the fitness centre, contactless check-in and check-out, as well as housekeeping services.
Daily housekeeping service will be conducted when guest room is unoccupied, and turn-down service is available upon request.
Lead With Care kits placed in each guest room providing masks, hand sanitizer and sanitization wipes (replenished daily and available upon request).
A Lead with Care sticker is placed on guest room phones, TV remotes and private bar, signifying the enhanced cleanliness efforts completed on these high touch point areas.
Empowered employees building upon Four Seasons legendary service, ensuring Lead With Care procedures are delivered in a thoughtful, attentive manner that balances guest safety with personal reassurance and comfort.
Download the Four Seasons App and Chat to enjoy real-time, contactless interactions with employees from your own device on nine global platforms and in 100+ different languages; PressReader is available through the App, featuring more than 7,000 publications from around the world.
We encourage you to book private airport transportation through our preferred vendor, CLS; kindly Chat with us as we would be happy to assist in making these arrangements on your behalf.
Whether as a departure requirement or simply for peace of mind, access to off-site COVID-19 testing is available during your stay. Testing is provided by a third party. For further testing details, pricing information or to arrange your COVID-19 test, contact the Front Desk. All Lead With Care preventative measures, including Four Seasons Global Guest Mask Policy, remain in place without exception even if a guest can show proof of a recent negative test or complete vaccination.
During your stay, please monitor your temperature and remain aware of any COVID-19 symptoms; at any time should you feel unwell, we recommend you call 911 to ensure immediate response. Following this call, please contact us at 310 275 5200 or on Four Seasons Chat through the Four Seasons App to let us know if you have sought medical attention. Your safety and security remains our first priority.
Available Services and Amenities During Your Stay:
Pool, Fitness and Whirlpool: Open 6:30 am to 5:00 pm (weather permitting)
Towel and lounge chairs set up upon arrival
Lounge chairs unattended for 30 minutes will be reassigned
Indoor and outdoor fitness options available at a limited capacity
Attendant on duty for sanitization and cleaning
Complimentary "To Go" coffee and mini-muffins available from 7:00 to 10:00 am
Yoga Flow: Saturday, June 12, 2021 at 9:30 am
This complimentary 55 minute upbeat, inspiring Vinyasa-style class links breath to movement and includes 10 minutes of body toning exercises, allowing for a well-rounded workout. No equipment necessary.
Space is limited. Call 310 275 5200 to reserve your spot.
Breakfast: Monday-Friday, 7:00 to 11:00 am
Lunch: Monday-Friday, 11:30 am to 2:30 pm
Dinner: Monday-Sunday, 6:00 to 10:00 pm
Brunch: Saturday and Sunday, 7:00 am to 2:30 pm
We invite you to once again join us at THEBlvd Restaurant and Lounge to dine on fresh, local California cuisine under airy lofty ceilings or out on our patio overlooking world-famous Rodeo Drive. The County of Los Angeles Public Health Order requires all restaurant patrons to wear face coverings, as well as only allows people from three different households to share a table.
Enjoy complimentary coffee from THEBlvd daily from 7:00 to 9:00 am
Reservations strong recommended; contact 310 275 5200
Pool Bar & Cafe: Daily, 9:00 am to 5:00 pm
Take a break from the water on our sunny, poolside patio and enjoy our modern take on the traditional, pool-bar menu
In-Room Dining: Available daily 6:30 am to 12:00 pm
Order through the Four Seasons App, offering contactless delivery outside guest rooms for "at your door service," prepared in single use packaging

Customised private bar available upon request and coordinated to limit interactions
As You Wish
Customise your in-room food and beverage experience. Call 310 275 5200 to have your preferred snacks delivered.
Temporarily Unavailable Services and Amenities:
CUT Restaurant and Lounge, Spa, Nail Bar, Business Center, house car, and SpaTique are all temporarily unavailable.
To purchase sundry items during your stay, kindly visit our Front Desk.
Please continue to review this page as it will provide real time updates on our services and amenities.
For the latest information on travel health and restrictions, visit the County of Los Angeles Public Health website.
---
---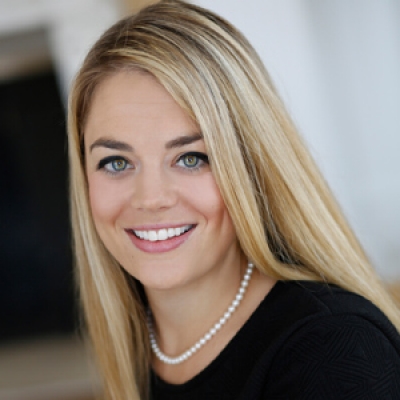 Kiersten Dunn
Director of Public Relations and Communications
9500 Wilshire Boulevard
Beverly Hills, California 90212
USA
---
Beverly Wilshire, A Four Seasons Hotel
PRESS KIT

Visit Beverly Wilshire, A Four Seasons Hotel Website