Back
New Yorkers Can Now Escape the City for a Cultural Weekend Getaway with Four Seasons in Bogota
September 4, 2019,
From Manhattan's city dwellers to urban Brooklynites – the residents of New York City are as diverse as they are cultured, but sometimes everyone needs to escape the city for inspiration. Now, thanks to a new direct flight launched by Delta, residents of the Big Apple will soon be able to travel from JFK airport to the Colombian capital.
The new route will allow New Yorkers to explore the city and become immersed in all of its culture, with the help of Four Seasons Hotel Bogota and Four Seasons Hotel Casa Medina Bogota.
In celebration of the new direct flight, Four Seasons Bogota Hotels are offering guests tailor-made cultural packages, including guided graffiti tours with local experts and exclusive Barcú festival bundles, showcasing only the best of what Bogota's art-scene has to offer.
Barcú Art Experience
Barcú is an annual festival in Bogota that hosts a series of artistic events throughout the famous and historic neighbourhood of La Candelaria. The series of events is held within buildings that together contain more than 300 years of history.
The festival shines a spotlight on Colombia's emerging artists as well as a range of international talent and it features live music, dance and contemporary art.
Four Seasons Bogota Hotels are offering a package valid from September 15 to September 22, 2019, which includes unlimited daily free entrance to Barcú festival.
Guests staying in a Grand Premier Room will also receive a one-hour guided tour of La Candelaria neighbourhood, lunch and drinks, while guests residing in a Four Seasons Executive Suite will be given a tour of the music scene, two happy hour drinks and a meet-and-greet with a band. Those who book the One-Bedroom Suite will receive a glass of wine, brunch or lunch at one of the restaurants of the Barcú circuit, a guided visit and meet-and-greet with an artist.
Unique Street Art Experience
A visit to the Colombian capital would not be complete without a tour of the vibrant and unique street art.
As part of the exclusive package for those travelling on the new flight from JFK, Four Seasons Bogota Hotels is offering a guided visit to the best graffiti spots.
Led by graffiti expert Camilo, the tour will take guests to view some of the most spectacular pieces, as well as offering an on-hand expert with access that can't be matched anywhere else in the city.
Guests will be stunned at the works of artists such as Chanoir, a Colombian creative who was raised in France and studied at the School of Fine Arts in Paris. Another artist featured on the tour is Vertigo Graffiti, who has been prominent in the city since 2016. The Colombian worked on a project to turn an industrial area of the city, Distrito Graffiti, into an international area of exceptional artwork.
The offer is valid through January 31, 2020. The minimum stay for the experience is three nights, and the reservation must be made at least seven days in advance of the proposed activity. The tour includes a five-hour trip with an expert, as well as transportation and VIP amenities such as snacks, water and WiFi.
Stay Longer Experience
The third exclusive deal on offer is for those booking through December 31, 2020. The package offers guests a complimentary third night's stay at Four Seasons Bogota Hotels, with every two consecutive paid nights.
The deal is perfect for guests wishing for a longer and more immersive stay in the city of Bogota. The minimum stay for this deal is three nights.
---
---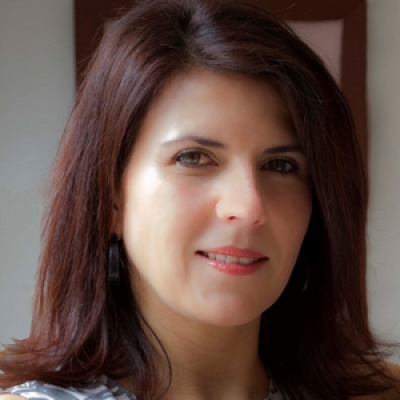 Paula Gamboa
Director of Marketing
Cra 7 No. 69A-22
Bogotá DC,
Colombia
---
Four Seasons Hotel Bogotá
PRESS KIT

Visit Four Seasons Hotel Bogotá Website
Four Seasons Hotel Casa Medina Bogotá
PRESS KIT

Visit Four Seasons Hotel Casa Medina Bogotá Website