Back
Savour Feasts for the Senses Through the Heart of the Holidays at Four Seasons in Bogota
December 11, 2019,
It will soon be the heart of the holiday season in Colombia, and Four Seasons in Bogota is ready to celebrate in style.
As throughout the country, Colombia's capital is already decked out for December with extravagant displays of holiday lights spotlighting the breath-taking beauty of the city and offering travellers a well-lit welcome as local families count down the nine days of Novenas to Christmas Day. For the best view of the seasonal splendour, follow Ruta De La Navidad (Christmas Route) through the city with more than 30 points from parks to plazas gloriously illuminated with innumerable lights in extraordinary designs.
The Colombian appetite for the holidays truly knows no bounds, and Four Seasons is ready to satisfy. Surrounded by the coolest attractions in the city, Four Seasons Hotel Bogota is a delightful holiday destination for the whole family. The Hotel has a wide range of stunning event spaces for group celebrations. Or, gather every generation and settle into the elegant signature restaurant Nemo, with dazzling lights, decorations, and music setting a cheerful scene. Nemo presents an unforgettable opportunity to savour the finest Colombian cuisine by locally born Executive Chef Harry Sasson, with delicacies from grouper on a skillet to mushroom fideos, and an impressive selection of top-of-the-line bubbly from France and Argentina to toast the year gone by.
The culinary team at Four Seasons Hotel Casa Medina Bogota is going all out as well with holiday menus for adults and kids at Castanyoles. Enjoy Christmas dinner with live music and four courses styled for meat eaters and vegetarians, with selections such as grilled mere and homemade ricotta cappellacci. (COP 176,000 for adults; COP 95,000 for children under 12)
Bid 2019 farewell and welcome 2020 with a New Year's Eve celebration for adults and kids at Castanyoles. The evening's four-course menu will similarly feature delights for all palates, with selections such as duck magret and spring asparagus risotto. Don't rush away: there will be a toast at midnight, and live music until 2:00 am. (COP 215,000 plus service and drinks for adults, with a glass of sparkling wine included for the toast; COP 95,000 for children under 12)
To reserve a stay at Four Seasons in Bogota, or to make reservations for holiday dining, see your travel professional, contact the concierge department at + 57 1 325 7900, or book online here or here.
---
---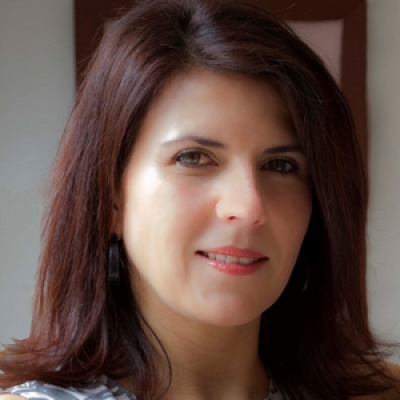 Paula Gamboa
Director of Marketing
Cra 7 No. 69A-22
Bogotá DC,
Colombia
---
Four Seasons Hotel Bogotá
PRESS KIT

Visit Four Seasons Hotel Bogotá Website
Four Seasons Hotel Casa Medina Bogotá
PRESS KIT

Visit Four Seasons Hotel Casa Medina Bogotá Website