Back
Indulge in Traditional Colombian Craftsmanship with Contemporary Twists on the Exclusive VERDI Showroom Experience from Four Seasons Hotels in Bogota
February 4, 2020,
Traditions of craftsmanship run long and deep in Colombia. Perhaps nowhere are they shining brighter these days than at VERDI, a family-owned textile studio that is reinterpreting tradition to create striking homeware, fashion and art, as guests discover to their delight on the exclusive VERDI Showroom Experience from Four Seasons Hotel Bogota and Four Seasons Hotel Casa Medina Bogota.
VERDI traces back to 1995 when Carlos Vera Dieppa, a pioneer of Latin American textile design who worked with artisans from Curití – literally, "town of weavers" – in Santander, developed a unique technique of intertwining natural fibres and copper thread to create a rug unique in its kind. After Carlos passed away in 2010, his son Tomás and daughter Cristina, now creative director and partner at the studio, reinvigorated the technique, expanded the offerings and naming the brand to honour their father: VERa - DIeppa.
The VERDI Showroom opened in Las Ferias in the heart of Bogota in spring 2019. While the industrial neighbourhood is a bit rough-around-the-edges, the Showroom is a breath of fresh inspiration and a destination all on its own.
The tailored experience begins behind the scenes in the workspace at the VERDI Showroom with a welcoming Champagne toast for Four Seasons guests. Artisans at looms reveal the process of combining traditional weaving with contemporary materials – organic silk, threads of copper and stainless steel – to create unique handbags, rugs and more. Guests may try their hands at the looms, an experience as engaging as the artisans who work them.
The tour continues through a tunnel arrayed with a copper rug ceiling and fibre floor leading to an encounter with the "Tree of Life," a monumental artwork assembled with a copper trunk and loose fibre that is inspired by mythology and symbolic of Tomás's enduring bond with his late father. The setting of the Tree of Life evokes each of VERDI's three product pillars, with textiles on the floor, a display of handbags along the walls, and the artwork in the centre. "It's simply stunning," enthused Surface magazine, describing the tree as "supernatural" and "almost Seussian," while twice including VERDI on "The List" as "one of the brands that are shaping the design world."
The tour concludes on the mezzanine, accessed via a spiral staircase of Amazonian fibre and offering views of the entire Showroom including a vertical garden alive with hojas rotas and a hanging textile installation. Don't miss a farewell drink at the bar: Colombian coffee is a specialty, and the featured spirit is aged La Hechicera rum.
The all-inclusive VERDI Showroom Experience is available exclusively from Four Seasons Hotels Bogota. Options include:
Express Tour (2.5 hours, USD 60 per person)
Medium Tour (3.5 hours, USD 340 per person)
Premium Tour (4 hours, USD 700 per person, of which USD 500 is redeemable in purchases) including an exclusive tour with VERDI's founder and creative director.
For bookings, contact the Hotel Concierge at +57 (1) 3257900 or e-mail to: reservations.bih@fourseasons.com
---
---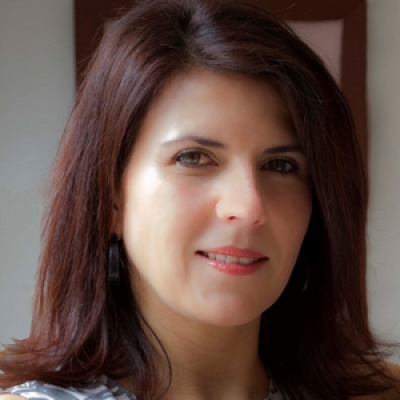 Paula Gamboa
Director of Marketing
Cra 7 No. 69A-22
Bogotá DC,
Colombia
---
Four Seasons Hotel Bogotá
PRESS KIT

Visit Four Seasons Hotel Bogotá Website
Four Seasons Hotel Casa Medina Bogotá
PRESS KIT

Visit Four Seasons Hotel Casa Medina Bogotá Website