Back
Celebrate the Festive Season with Colombian Traditions at Four Seasons Hotels in Bogota
December 14, 2021,
Bound for Bogota for the Festive Season? Get ready to celebrate. Like the country around it, Colombia's capital city embraces the holidays with passion, with dozens upon dozens of events including concerts, plays, artistic shows, fairs, dances, and activities for youngsters scheduled through the month of December.
Indeed, the city is already aglow for the season, with La Ruta Navideña at Bogota, leading to gloriously illuminated metropolitan parks in 20 different localities, each glimmering with displays inspired by Colombian Christmas traditions that draw viewers from kilometres around. The route is walkable and well worth the effort, but set aside a few hours at least. Insider Tip: The city of Medellin in the mountainous province of Antioquia is renowned for its holiday light displays, too.)
The unofficial but traditional start of Christmas in Colombia is December 7, Dia de las Velitas (Day of the Little Candles), on the eve of the Immaculate Conception, when families and friends gather to light candles and paper lanterns, give thanks, and contemplate hopes and wishes for the holiday festivities ahead. The next day is a public holiday, when white flags with images of the Virgin Mary appear at houses and events including pyrotechnic displays held across the country.
Come December 16, things loosen up quite a bit, with novenas celebrated with family and friends for nine nights straight. There is praying, eating, carolling, dancing, drinking, and more eating nightly, with everyone's favourite seasonal treats buñuelos (fried dough) and natilla (custard) on the table. As noted in a piece on Colombian Christmas traditions in The Bogota Post: "Whilst appearing as a devoutly religious ceremony, with groups reading a series of prayers or gozos each evening, novenas are widely thought of as an excuse for families and friends to come together and celebrate."
Noche Buena – Christmas Eve – is the night Colombians wait for, with family celebrations flowing with drinks, seasonal dishes, and more buñuelos. After Christmas comes Holy Innocents Day, December 28, the April Fools' Day of the Spanish-speaking world, when patearme notes are taped on backs, bouillon cubes are slipped into showerheads, and other playful mayhem reigns across the country.
And for New Year's Eve? Along with Champagne toasts at the stroke of 2022, Colombians will eat 12 grapes at midnight for the months of the year ahead, with a wish as they pop each into their mouths. Traditionalists will also wear Los Calzones Amarillos – The Yellow Underwear – and run around the block with an empty suitcase in hopes of travel through the New Year.
Bogotanos needn't go far for a getaway to remember, with Four Seasons Hotel Bogota and Four Seasons Hotel Casa Medina Bogota offering the finest accommodation in the city for staycations. The latter address, in particular, is a great place to celebrate the holidays this year, with the Hotel's signature dining experience Castanyoles Restaurant offering four-course menus for Christmas and New Year's Eve, as well as a special Kids Menu and a Festive Season Menu To Go designed for parties of eight who prefer to celebrate at home.
Enjoy the holidays and best wishes for the New Year ahead from Four Seasons Hotels Bogota!
To reserve a Festive Season, stay at Four Seasons Hotel Bogota or Four Seasons Hotel Casa Medina Bogota, see your travel professional, contact +57 6013257900, or book online.
---
---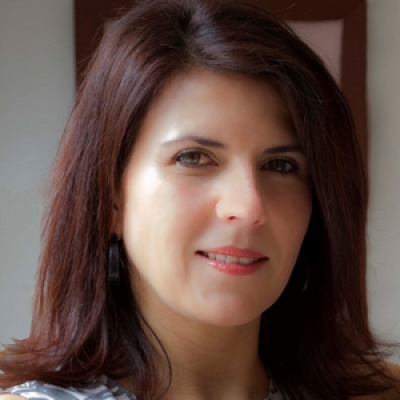 Paula Gamboa
Director of Marketing
Cra 7 No. 69A-22
Bogotá DC,
Colombia
---
Four Seasons Hotel Bogotá
PRESS KIT

Visit Four Seasons Hotel Bogotá Website
Four Seasons Hotel Casa Medina Bogotá
PRESS KIT

Visit Four Seasons Hotel Casa Medina Bogotá Website