Back
A Wellness Takeover at Four Seasons Hotels in Bogota in Celebration of Global Wellness Day on June 12
June 11, 2021,
Inspired by the question, how can I live a better and healthier life, Four Seasons Hotel Casa Medina and Four Seasons Hotel Bogota have created a virtual agenda of self-care and wellness activities targeted towards their online community and guests. This initiative follows the 10-year anniversary celebration, on June 12, 2021, of Global Wellness Day, whose theme for this year revolves around "protecting our mental wellness during and after the pandemic."
Under the premise, A Day of Wellness, guests and the online community for both properties can engage with activities that invite them to choose healthy habits and make them a part of their daily routine. To start the day with an energising kick, at 8:00 am locals are invited through social media to drink their greens, a fresh blend of fruits and vegetables to prepare at home with ingredients at hand. Meanwhile, guests at both properties will enjoy a complimentary green juice to start their morning.
Beyond the well-known benefits of keeping hydrated, at 12:00 noon the community will have access to an online water mixology class in which they will learn how to spice it up with ingredients easily found at home, and learn about others produced in Colombia. This activity has the purpose to inspire creativity in the kitchen and create alternatives that will elevate the daily intake of water.
At 4:00 pm, recorded at the newly renovated penthouse at Four Seasons Hotel Bogota, the community will have access on the Instagram pages for both properties to a short-guided meditation that will offer advice on breathing techniques and practice gratitude. The backdrop brings calmness and freshness to this session, which will be available in both English and Spanish.
To finish the agenda for the day, one last virtual content will go live at 7:00 pm on the Hotels' Instagram channels that will inspire the community to dedicate at least 20 minutes a day to a personal activity or hobby at Four Seasons or at home. This slowing down on daily schedules creates focus on self-care and will end off the day on a high note.
In addition to the virtual agenda, during the day, all guests with a reservation for Spa treatments on both properties will receive an additional pampering moment with a complimentary hands or feet exfoliation.
All of the experiences listed above are on local time (UTC-5) and can be found permanently at the social channels for each property: @FSBogota and @FSCasaMedina, on Twitter and Instagram and @FourSeasonsBogota and @FourSeasonsCasaMedina on Facebook.
---
---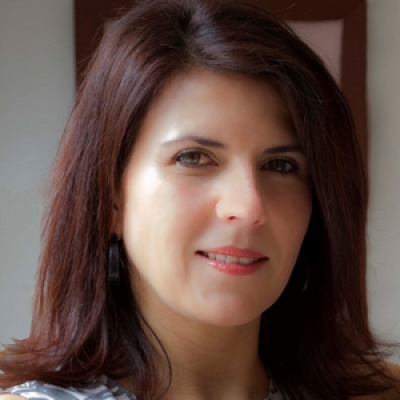 Paula Gamboa
Director of Marketing
Cra 7 No. 69A-22
Bogotá DC,
Colombia
---
Four Seasons Hotel Bogotá
PRESS KIT

Visit Four Seasons Hotel Bogotá Website
Four Seasons Hotel Casa Medina Bogotá
PRESS KIT

Visit Four Seasons Hotel Casa Medina Bogotá Website