Back
From the Showroom to the Streets: Celebrate the Reopening of Four Seasons Hotel Bogota with Exclusive Private Experiences Exploring Local Art
March 31, 2021,
Four Seasons Hotel Bogota will reopen grandly on April 5, 2021, inviting guests to size up artistic talent within the Colombian capital with exclusive private experiences that reveal creativity from the showroom to the streets. Located in buzzing "Zona Rosa," a lively T-shaped district in the northern part of the city sprinkled with designer shops, nightlife and haute cuisine restaurants, Four Seasons Hotel Bogota is a work of the art of hospitality, styled with clean lines and contemporary tones for a feeling of sleek sophistication, and all amenities and services open and operating onsite.
Check into Nemo by Harry Sasson, the Hotel's signature dining experience, to sip beautiful cocktails created from lip-smacking local fruits by a crew of creative mixologists, all ready to pair with updated classics by local celebrity chef Harry Sasson including charcoal-seared meats, fresh-caught seafood, and colourful, flavourful standouts of Colombian cuisine.
The Hotel Spa also welcomes with distinctive design for relaxation and wellness inspired by Colombia's emerald industry, including a "gemstone" palette of emerald and aquamarine, tropical greenery, and the sound and touch of water. All treatments will be available except for facials, and the Spa's Couples Suite is a lovely destination for two to soothe, relax, and rejuvenate together.
The Hotel will be employing Four Seasons Lead With Care program to enhance health and safety throughout the property. The global program conceived with an international healthcare leader provides care, confidence, and comfort to guests and employees through measures before and behind scenes. Four Seasons award-winning App and Chat are also available to grant guests control of how they engage with others, enabling them to limit face-to-face interactions while maintaining tip-top levels of personal service.
Bogota stands out for creative energy in Latin America, with a local art scene that has lately come into its own inspired by peace, prosperity and cultural diversity. Four Seasons Hotel Bogota will offer two exclusive private experiences right from the start:
VERDI Showroom Experience – Inspired by local traditions of craftsmanship, VERDI is a family-owned textile studio creating striking homeware, fashion, and art. Open since spring 2019 in a rough-around-the-edges industrial neighbourhood, the VERDI Showroom is a destination all its own. This exclusive tailored experience welcomes Four Seasons guests with a Champagne toast as they watch and even join artisans working at looms combining traditional weaving and contemporary materials including organic silk and threads of copper and stainless steel to create unique handbags, rugs, and more. The private experience includes an encounter with a monumental artwork called Tree of Life, views of the Showroom's vertical garden and hanging textile installation, and a farewell drink at the bar where the featured spirit is La Hechicera rum. Three VERDI tour options available: Express (2.5 hours, USD 60 per person), Medium (3.5 hours, USD 340 per person), and Premium (4 hours, USD 700 per person, of which USD 500 is redeemable in purchases) led by VERDI's founder and creative director.
Graffiti Tours: An Exploration of Bogota's Unique Street Art – Inspired by the beauty of art in the streets? Let Four Seasons Hotel Bogota show something that will really intrigue art lovers. This exclusive tour provides unique insights into Bogota's creative underworld led by long-time local graffiti expert Camilo Lopez, Director of Vertigo Graffiti, which was launched by eight of Colombia's best graffiti artists in 2008 to ensure that local graffiti drives new world trends and is framed as an artistic expression of high social impact. The tour will reveal some of the most spectacular works in the city with matchless, in-the-moment expertise and insights. Checkout some of Lopez's work on social media at @camilofidel and @vertigograffiti. Graffiti Tour Experience: 5 hours, USD 899.
To reserve a stay at Four Seasons Hotel Bogota, see your travel professional, contact +57 (1) 3257900, or book online.
---
---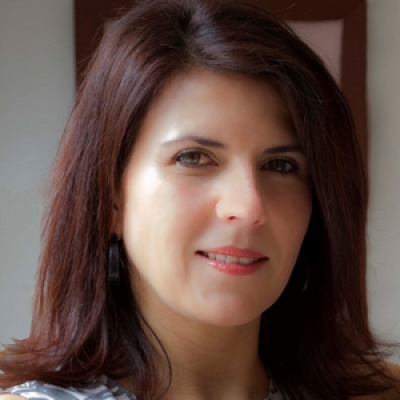 Paula Gamboa
Director of Marketing
Cra 7 No. 69A-22
Bogotá DC,
Colombia
---
Four Seasons Hotel Bogotá
PRESS KIT

Visit Four Seasons Hotel Bogotá Website