Back
Return to Travel with "Couples in the City" from Four Seasons Hotels Bogota Offering Art, Fashion, Design and Culinary Experiences in the Capital of Colombia and Beyond
September 29, 2021,
With travel picking up around the globe, couples are looking for opportunities to shake off the cobwebs gathered over the past year-plus and make plans for overnight adventures nearby or at a distance. Those headed for Colombia will find plenty to experience in the capital and beyond with the new "Couples in the City" initiative that's right for the times at Four Seasons Hotel Bogota and Four Seasons Hotel Casa Medina Bogota.
Shining a spotlight on local activities and exclusive experiences, the offerings are designed for couples to relax and reset, take in something new, and return home with great memories as well as renewed energy and a sense of adventure and wonder.
Couples in the City experiences currently available from Four Seasons Bogota include:
Coffee Plantation Getaway – Discover a steamy piece of Colombia's coffee history in the countryside beyond Bogota with an unforgettable tailor-made experience. The destination is Cafetal de la Trinidad, an iconic coffee plantation that has been harvesting beans for more than 120 years and was among the first haciendas to pioneer coffee in the region. Now lovingly renovated by a new generation, it recently opened to visitors for the first time. The adventure includes full-day use of a standard SUV; romantic Colombian lunch in the historic farmhouse; tour of the historic coffee factory with a bilingual guide; horseback riding or hiking through coffee fields; plus a tasting and opportunity to create a custom coffee blend to take home. Duration: full day; includes all of the above.
Open-Air Galleries: Street Art of Bogota – Bogota has become a rich hub for graffiti art, with street-smart visual artists drawing worldwide acclaim for striking, colourful murals expressing social, economic, political and environmental views. Join a bilingual host, with transfers included, to visit street art hotspots throughout the city and learn about the different styles and influences that compose each artist's vision. Duration: 4 hours, with 30-minute transfer each way; includes vehicle, host, water and snacks.
Handcrafted Colombia: Designer Atelier Visit – Go behind the scenes to discover the enduring traditions of Colombian textile craftsmanship at the VERDI Showroom in Bogota. The tailored experience starts with a Champagne toast before artisans at looms reveal VERDI's process of combining traditional weaving with contemporary materials including organic silk and threads of copper and stainless steel. Result? Handbags, rugs and other accessories at once dazzling and unique. Guests may try their hands at the looms, chat with the artisans, and take in the beauty of the showroom – a work of art on its own. Duration: 4 hours, with 20-minute transfer each way; includes vehicle, bilingual host, water and snacks.

Tasting Bogota: Restaurant Hopping – Sink appetites into authentic Colombian cuisine and experience the revolution in dining within the capital. With inspired guidance from a fascinating local foodie – and a bilingual conversationalist, at that – couples will pull up seats at three trendy, unique and creative restaurants that are shaping Bogota into one of the top gastronomic destinations in Latin America. Duration: 2-3 hours; includes transportation, bilingual host, and 1 course per restaurant with soft drinks included; alcoholic drinks, taxes and restaurant tips not included.
Insider Access to Colombian Fashion and Design – "Dahling – that looks perfect on you!" "Well, of course: Colombia is just my style!" Enjoy a personalised fashion and design session in Bogota, where top and emerging designers draw upon a range of influences, textures and colours to create striking outfits all their own. Guided by a local expert, who will discuss each guest's personal style, budget and interests before departure, the experience will be sure to hit the right spots. Duration: 4 hours, with 15-minute transfer each way; includes vehicle, bilingual host, water and snacks.
All of the Couples in the City offerings are heightened with a selection of amenities and services delivered onsite at Four Seasons Hotel Bogota and Four Seasons Hotel Casa Medina, Bogota. They include guaranteed upgrade to a One Bedroom Suite; a Spa Treatment (50 minutes) per person; and romantic enhancements including roses, chocolate strawberries, and a bottle of sparkling wine to set the right mood from arrival. Guests also enjoy American breakfast daily at the hotel restaurant, as well as late checkout upon availability.
To reserve a Couples in the City experience or an overnight stay at Four Seasons Hotel Bogota or Four Seasons Hotel Casa Medina, Bogota, please see your travel professional, contact +57 (1) 3257900 or +57 (1) 3257930, or book online.
---
---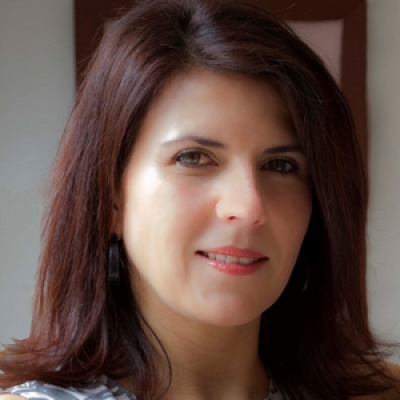 Paula Gamboa
Director of Marketing
Cra 7 No. 69A-22
Bogotá DC,
Colombia
---
Four Seasons Hotel Bogotá
PRESS KIT

Visit Four Seasons Hotel Bogotá Website
Four Seasons Hotel Casa Medina Bogotá
PRESS KIT

Visit Four Seasons Hotel Casa Medina Bogotá Website