Back
Calling All Shoppers: A Great and Affordable Escape Awaits at Four Seasons Hotel Bogota, Colombia
Where is a great place to travel with the US dollar if you are seeking real value? The capital of Colombia. One of the most vibrant cities in South America, pressed against the Andes and alive with fine food, fashion, and the sounds of salsa, Bogota offers a wealth of diversions and excitement. And Four Seasons Hotel Bogota, the epitome of sleek, contemporary luxury hospitality, will be waiting to welcome you in buzzing Zona Rosa, an area renowned for great shopping, luxurious comforts, and access to all.
Start with a tasty breakfast – with Colombian coffee, of course – at the modern lounge La Biblioteca, and then visit the Concierge desk, where local experts will point you in the right directions to experience the charm of nestled shops, cafes, and hidden boutiques that are tucked away yet not difficult to find. Vividly coloured buildings create a backdrop that compels travellers from every angle, as infinite strolling possibilities propel an appetite that can be satisfied with creative, indeed stylistic cuisine.
Where to Dine
High quality and value prevail in dining venues throughout Bogotá, with restaurants offering local dishes as rich and rewarding as the captivating ambience in which they are served.
Also, be sure to dine with the locals in shops that service inexpensive but delicious lunches.
Where to Shop
Don't dismiss the concept of a shopping mall in Bogotá. There are two distinct malls catering to different interests.
Andino – Comprised predominantly of American labels, familiar names and shops, with 205 stores.
El Retiro Shopping Center – Looking for something different? Search through five floors of local Colombian emerging designers. It's the ultimate intersection of value and quality. One-of-a-kind fashion items. If you want to know more about Colombian fashion Vístete de Colombia is the place you should search.
Where to Go: Day to Night Bogotá
Bogotá is a raw, gripping city that stimulates the senses. Colourful graffiti lines the streets of La Candelaria, the oldest district. Check out cathedrals, museums (such as the National Museum), open markets (on Sundays), stone-walled cemeteries, and Cerro de Monserrate for an elevated view from the top of the Andes. Exploration activities are abundant. At night the city bursts with flavour and energy. The Latin culture embraces everyone; it's a warm, welcoming family.
Exhausted! Time to head back to Four Seasons Hotel Bogota. Travel within the city is in expensive via Uber, a very foreign US concept. Then settle into the bar, sip a sugar-rimmed Cosmopolitan and recharge, or linger afterward with Colombian coffee in light-filled La Biblioteca. The power of Latin music stimulates the senses and is easily soothed by the attentiveness and passion of the staff that caters to its international guests. Just like music that evokes clarity, balance and elegance, these hallmarks are deep in Latin culture and immersed in the profound embrace of Four Seasons. Now rest before the pulse of the city awakens you.
To reserve a stay at Four Seasons Hotel Bogota, see your travel professional, contact +57 6013257900, or book online.
---
---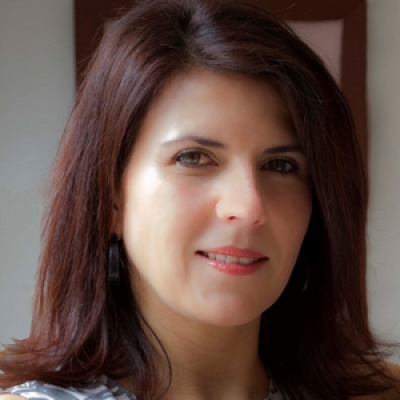 Paula Gamboa
Director of Marketing
Cra 7 No. 69A-22
Bogotá DC,
Colombia
---
Four Seasons Hotel Bogotá
PRESS KIT

Visit Four Seasons Hotel Bogotá Website