Back
Four Seasons Resort Bora Bora Introduces New Lagoon Sanctuary Initiatives
Resident Marine Biologist using Biorock technology to enhance coral growth
April 12, 2018,
Bora Bora, French Polynesia
Four Seasons Resort Bora Bora, named the #1 Epic Stay Hotel in the World by AFAR, has just introduced a series of enhancements to its popular Ruahatu (God of the Ocean) Lagoon Sanctuary.
Home to more than 100 species of marine life, the Lagoon Sanctuary is an inner lagoon, nestled within the grounds of the Resort, teeming with exotic marine life. More than just a spectacular snorkeling location, it is also a research facility and a place where the marine environment not only thrives but grows, furthering the delicate and wondrous ecosystem in and around the Resort.
New initiatives include coral grafting adoption, "donuts" and a pearl farm exhibit, all enhanced with the Biorock method of electrical coral reef and marine ecosystem restoration:
Coral grafting adoption - Something all guests can participate in, this experience includes an educational overview with the marine biologist, and an interactive cutting of a coral nubbin, which guests then place onto a dedicated (and GPS-tracked) location on an underwater structure. This structure (a Four Seasons tree) will disperse millions of microscopic larvae, which will eventually grow into a new colony of corals, helping to repopulate the surrounding reefs.
"Donuts" - Guests participate in the attaching of coral to donut-shaped structures in the Resort's Lagoon Sanctuary, where they will attach to each other and mature. When mature, these "donuts" will be placed around the Resort's lagoons and between the overwater bungalow suites, increasing the distribution of marine life. GPS-tracking allows guests to know where their coral structure is located.
Educational Pearl Farm – An upcoming interactive exhibit, the Resort's Pearl Farm will be an educational experience, designed to allow guests to learn and see how a pearl farm functions. The Resort's marine biologist will guide guests through entire process, from structure to harvesting.
Led by marine biologist Denis Schneider, the Lagoon Sanctuary offers activities for guests of all ages, including snorkeling, coral grafting, discussions on Polynesian ecology, fish feeding and more. The sanctuary is home to octopus, eagle ray, lizardfish, Picasso trumpet fish, soldier fish, fire fish, unicorn fish, spotted puffer fish, parrotfish, peacock damselfish, clownfish and butterfly fish. Sea urchins, anemones and shrimp are also present, along with many other native species of marine life. Guided snorkeling tours of the lagoon are offered to guests and the lagoon is always open for exploration. Denis is always happy to chat with guests wanting to learn about the marine environment, and how they can contribute to preserving this underwater ecosystem.
"Our commitment to the environment is incredibly important to us," says Maria Jagla, General Manager of Four Seasons Resort Bora Bora. "We are so fortunate to live and work in one of the world's most wondrous locations, and we are intent on doing our part in keeping it beautiful, thriving and magical for many years to come."
In celebrating its 10th anniversary, the Resort offering the 10th Anniversary Inclusive Plunge Pool Suite Package, which includes a complimentary fourth night with every three consecutive paid nights. Guests also enjoy airport transportation and exceptional cuisine for breakfast, lunch and dinner. The Resort is also offering Night Free packages, which include accommodations in an overwater bungalow suite or beachfront villa estate and daily breakfast buffet. For reservations, book online, call 800 819 5053 or contact your travel professional (chain code FS).
---
---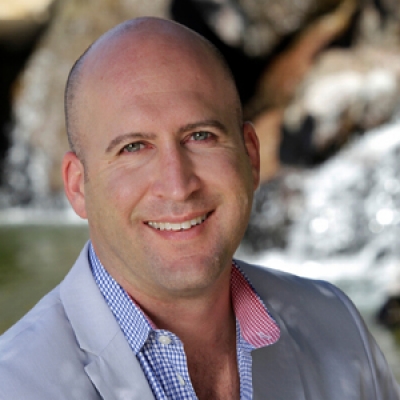 Brad Packer
Director of Public Relations
350 South Beverly Drive, Suite 100
Beverly Hills, CA 90212
U.S.A.
---
Four Seasons Resort Bora Bora
PRESS KIT

Visit Four Seasons Resort Bora Bora Website