Back
Michelin-Starred Chef Yoric Tièche Takes Guests on a Gastronomic Journey at Four Seasons Hotel Istanbul at the Bosphorus
Aqua Restaurant at Four Seasons Hotel Istanbul at the Bosphorus hosts French Michelin-starred Chef Yoric Tièche of Grand-Hôtel du Cap-Ferrat, A Four Seasons Hotel during January 24, 25 and 26, 2019
January 15, 2019,
Saint-Jean Cap-Ferrat, France
Michelin-starred Chef Yoric Tièche from Grand-Hôtel du Cap-Ferrat, A Four Seasons Hotel, situated in Saint-Jean-Cap-Ferrat on the French Riviera, comes to Istanbul to share his passion for Mediterranean and Provençal cuisine with guests of Aqua Restaurant at Four Seasons Hotel Istanbul at the Bosphorus. Set by the shores of beautiful Bosphorus, Aqua continues to add memorable moments to dining experience of its visitors.
With his Provençal inspiration, Chef Tièche, who is known as one of the most remarkable chefs with a Michelin star, prepares a special menu for lunch, dinner and as well as a degustation menu from January 24 to 26, 2019 at Aqua Restaurant. "Whatever the location, I always try to end up at restaurants that have a soul and a history, because those are the places with a particular scent,'' says Chef Tièche. The Michelin-starred chef's menu offers remarkable dishes such as lobster and turnip salad with coriander and ginger emulsion; John Dory fillet with artichoke and shellfish salad; pan fried duck foie gras, pears and winter cabbage; and last but not the least pan roasted rack of lamb with Provençal herbs stuffed onion.
Consecrated "Grand Chef of Tomorrow" by the Gault & Millau and awarded a Michelin Star in 2016, Yoric Tièche offers a Provençal cuisine combining influences from the Mediterranean Sea such as seafood, meat, local vegetables and fruits.
For reservations: 0090 552 381 11 11
About Yoric Tièche
Born and raised in Aix-en-Provence, Yoric Tièche's culinary interests were sparked on summer visits to his grandmother in the village of Saint-Jean-du-Gard in the Cévennes Mountains of southern France. There, as an early adolescent, he became fascinated by an animated local baker who took Tièche under his wing. He'd get started at midnight every night with a nudge from his mother and a walk to the bakery. "We'd be up late baking croissants, bread and pains au chocolat. I'd slip back to my grandmother's house at two in the morning."
Tièche worked his way up at a string of exceptional restaurants across France, creating Mediterranean cuisine under Alain Llorca at the Hotel Negresco in Nice; cuisine bourgeoise under Alain Soliveres at Michelin-starred Taillevent in Paris; and classic haute cuisine during a decade-long run at Michelin-starred Restaurant le Meurice in Paris, where he was the deputy of Yannick Alleno. Tièche has also opened restaurants in Paris and elsewhere. He earned the title "Grand Chef of Tomorrow" from Gault & Millau in 2016.
Tièche says, especially in France where cuisine is such an important part of doing business and making agreements. "You can share a meal with friends and family, but you can also share a meal with someone you don't know. It doesn't matter what their background, religion or politics is. Nothing breaks the ice like a good meal."
---
---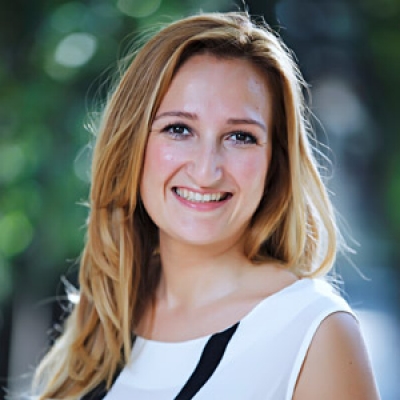 Sibel Benli
Director of Public Relations and Communications
Çırağan Cad. No. 28
Istanbul, Beşiktaş 34349
Turkey
---
Four Seasons Hotel Istanbul at the Bosphorus
PRESS KIT

Visit Four Seasons Hotel Istanbul at the Bosphorus Website