Back
Aqua Restaurant at Four Seasons Hotel Istanbul at the Bosphorus Warms Up Nights with Live Music Performances This Fall and Winter
October 19, 2020,
Istanbul at the Bosphorus, Turkey
Overlooking stunning views of the Bosphorus, Aqua at Four Seasons Hotel Istanbul at the Bosphorus welcomes the new season with its chic restaurant serving tasty fish and seafood dishes, and a new stylish bar. Distinguished by its impeccable service, creative menu and live performances, Aqua invites guests to enjoy the beat of Istanbul and the unparalleled Bosphorus as they dine.
Aqua, the main restaurant of the Hotel, welcomes the season with an updated and dynamic concept, embracing guests with different expectations. In addition to its new dinner menu of primarily seafood, Aqua introduces an exclusive bar area with a special bar menu. This year the restaurant hosts prestigious live performances and invites guests to enjoy savoury and entertaining gatherings. With its impeccable service and select seafood dishes, Aqua provides a great venue to reconnect with loved ones, business breakfasts, family gatherings or dining in style.
Starting on Sunday, November 1, 2020 Aqua will resume its much-awaited brunch service, Sunday Festival, with live performance of Hande Ateş.
With an ambiance evoking the dynamism of Istanbul, Aqua offers guests delicious dishes created by the Hotel's Head Chef Savaş Aydemir and his talented team. The menu, always prepared with fresh and seasonal ingredients that are 90 percent sourced from local producers of the Aegean, Black Sea and Mediterranean, features seafood varieties including caviar, octopus, shrimp, king crab, lobster and oysters with appetising presentations to delight the fans of this cuisine. Select flavours cooked at live stations spark curiosity while appealing to all senses. In addition to fish and seafood varieties, the menu also includes an array of sushi and sashimi, as well as picture-perfect desserts by Executive Pastry Chef Adil Çakıcı.
On the other hand, the bar also offers a special menu of diverse flavours for different tastes. The creative cocktails that head bartender Önder Çağlı prepares with inspiration from the dynamic atmosphere of Aqua add charm to the overall experience.
Aqua will offer a different entertainment program each month. During the month of November, Barbaros with his worldly repertoire takes the stage on Wednesday nights. Friday nights the 90s with Jale and Ümit Sayın, and Saturday nights the renowned Turkish performers Sibel Tüzün, Zeynep Talu, Zuhal Olcay and Yeni Türkü taking the stage (consecutively) promise guests an experience full of music and entertainment. Last but not the least, the pianist Aslı Güral highlights Tuesday evenings, which offer leisurely wine tastings with Cheese N'Toast. Thursday nights spice up with live performance of Ayşe Evrim.
Resident guests as well as city guests will be able to enjoy Aqua's offerings in its fresh and chic ambiance in style. With a rich palette of experiences, Aqua will host guests who wish to attend only the live performances in the bar area.
Aqua invites guests to enjoy its leisurely programs on the beautiful Bosphorus as the team continues to implement the enhanced Four Seasons health and safety program, Lead With Care, throughout the Hotel.
Tuesdays through Saturdays
Breakfast 7:00–11:00 am
Dinner 7:00 pm – 12:00 midnight
Live performances 9:30–11:30 pm
Sundays
Sunday Festival Brunch 12:30-3:30 pm
For reservations, call 0552 381 1111.
---
---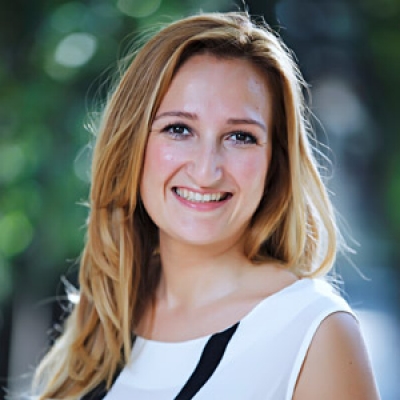 Sibel Benli
Senior Director of Public Relations and Communications
Çırağan Cad. No. 28
Istanbul, Beşiktaş 34349
Turkey
---
Four Seasons Hotel Istanbul at the Bosphorus
PRESS KIT

Visit Four Seasons Hotel Istanbul at the Bosphorus Website