Back
Four Seasons Hotel Istanbul at the Bosphorus Welcomes 2022 in a Celebration Full of Entertainment, Joy and Dynamism, Just Like the Pulse of Istanbul
With unparalleled views of the Bosphorus, celebrate the holiday season with entertaining programs and a rich variety of dining experiences all around the Hotel
November 24, 2021,
Istanbul at the Bosphorus, Turkey
Four Seasons Hotel Istanbul at the Bosphorus counts down to welcome the New Year with special programs to celebrate the holiday season throughout December 2021, a perfect time to be with family and loved ones to enjoy the festive spirit. Housed in a 19th century Ottoman palace, the Hotel turns into a winter resort for the season with its rich indoor and outdoor offerings in its multiple outlets. Guests will enjoy traditional drinks such as boza, salep and all-time favourite glühwein at YALI Terrace, surrounded by the perfect duo of beautiful festive decorations and a vast Bosphorus panorama. For those who would like to indulge in the beauty of the Bosphorus on the terrace in a private setting, the Hotel features heated domes, all glimmering with festive lights.
Festivi-Tea at Grace Brands Patisserie
Experience the ultimate afternoon tea given a wintry twist, dive in to the spirit of the festive season, available daily from 1:00 until 6:00 pm in Grace Brands Patisserie. Indulge in freshly baked scones with delicious mini sandwiches and handcrafted pastries in a fairy tale like setting by the Bosphorus.
Christmas Eve Dinner, Christmas Day Lunch and Dinner
Christmas dining experiences await guests at Aqua Restaurant and Bar overlooking the stunning views of the Bosphorus. Executive Sous Chef Görkem Özkan's passion for the Mediterranean cuisine of Aqua is showcased in each dish, creating connections to the local landscape through seasonal ingredients, presentation and local flavour profiles. From the traditional Christmas Eve dinner on December 24, 2021 to a delectable Christmas Day three-course lunch on December 25, 2021 and Christmas Day four-course dinner rounded off with a six-course New Year's Eve Gala Dinner on December 31, 2021, guests will enjoy a journey of indulgence this magical festive season.
Welcome 2022 in Style
Set on the shores of beautiful Bosphorus, Four Seasons Hotel Istanbul at the Bosphorus presents special programs for those who wish to welcome the New Year in a delightful atmosphere with a tasty menu and best in class entertainment. This year, the Hotel offers two gala dinners both with joyful entertainment programs.
Glitter and Sparks at Aqua Restaurant
Aqua Restaurant & Bar stages an unforgettable night to enter 2022 the right way. Executive Sous Chef Görkem Özkan has created a special New Year menu to celebrate the coming year.
December 31, 2021, 8:00 pm onwards
Six-course set menu
Live music by Ipek Dinç, live violin show, live DJ performance and dance show
A Night Under the Stars at Bosphorus Ballroom
The undeniable magic of the Bosphorus makes it the perfect place for an unforgettable New Year's Eve in Bosphorus Ballroom, bringing renewed glamour to the heart of Istanbul's dynamic night scene. Head Chef Savaş Aydemir's special menu will make this night even more memorable.
December 31, 2021, 8:00 pm onwards
Five-course set menu with premium beverage included
Live music by Lounge Orkestrası, Brenda, live DJ performance and dance show
Mimoza saloon will welcome little guests
Private Domes Under Starlit Nights
Seaside domes are always remarkable in sunsets and starlit nights but they are even more magical during the festive season in Istanbul. They offer a memorable experience in a cosy atmosphere with traditional Turkish decadent dishes from Ocakbaşı Restaurant.
Whether one chooses to indulge in local dishes or sipping champagne while watching the mystic silhouette of the Bosphorus, Four Seasons Hotel Bosphorus invites its guests to celebrate the festive season in heated private domes.
For booking contact 0090212 381 4 000.
Winter City Festival, January 1, 2022
Start off the New Year with the Winter City Festival - a favourite among locals, located in the Bosphorus Ballroom from 10:30 am until 3:00 pm on January 1, 2022. The buffet-style setting prepared by Head Chef Savaş Aydemir and his culinary team features cold cuts to sushi, homemade pasta and pizza, barbecue and international cheeses, and freshly baked bread and decadent desserts. The team emphasises on the rich local flavours of Turkey, including the renowned döner kebab, and a taste from Erzurum: Çağ kebab will be available from 12:00 noon onwards. Winter entertainment will spice up with live music by Purple Hand Band.
Family breakfast will be available at YALI Lounge and YASEMİN for guests in residence from 7:00 to 10:30 am.
For New Year inquiries: newyear.bosphorus@fourseasons.com
Winter City Ice Skating Rink
Four Seasons Hotel Istanbul at the Bosphorus brings back the much loved Winter City. Starting on December 1, 2021, Winter City will present an ice skating rink, food and beverage stations serving street-style flavours accompanied with warming mulled wine, and fun outdoor activities for the children on weekends. Like previous years, the ice skating rink will offer families with kids fun experiences in a winter setting by the breath-taking views of the Bosphorus.
For those who wish to experience the Winter City, the ice skating rink will be available every day from 12:00 noon to 8:00 pm through March 1, 2022, with the option to book private lessons.
40-minute ice skating session - TRY 75 for adults / TRY 50 for kids
40-minute private lesson - TRY 250
From a city get away to personalised spa certificates to loved ones, Hotel has a long list of selections. New Year's Eve accommodation packages or a chic present from The SPA can be a charming start to 2022.
Advance bookings are required for all festive promotions. For reservation and further information: +90 212 381 4000/ newyear.bosphorus@fourseasons.com.
---
---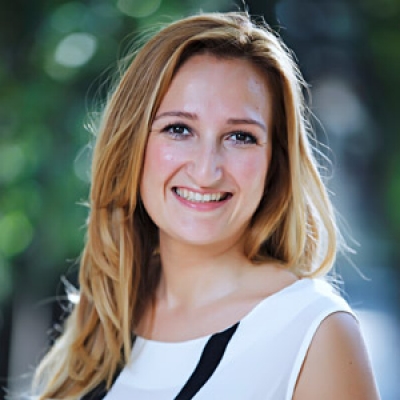 Sibel Benli
Senior Director of Public Relations and Communications
Çırağan Cad. No. 28
Istanbul, Beşiktaş 34349
Turkey
---
Four Seasons Hotel Istanbul at the Bosphorus
PRESS KIT

Visit Four Seasons Hotel Istanbul at the Bosphorus Website