Back
Immerse in an Urban Resort Experience This Summer at Four Seasons Hotel Istanbul at the Bosphorus
April 28, 2021,
Istanbul at the Bosphorus, Turkey
The season of new beginnings brings enhanced restaurant and bar offerings, live entertainment and family-centric activities as Four Seasons Hotel Istanbul at the Bosphorus welcomes summer, inviting guests to enjoy an unparalleled urban escape with an entertaining musical program and dining options at various venues on its terrace.
AQUA, YALI Terrace, Ocakbaşı and Anason 34, the popular meeting points at Four Seasons Hotel Istanbul at the Bosphorus, have attractive programs for the season for those looking for moments of pleasure in an elegant setting and leisurely dining experiences accompanied by live entertainment during June, July, August and September.
AQUA
The Hotel's main restaurant AQUA serves fish and seafood dishes in a chic ambiance, against stunning views of the Bosphorus. Distinguished by its impeccable service, creative menu and live performances, AQUA invites guests to enjoy the beat of Istanbul.
YALI Terrace
Offering a pleasant setting for families and friends to take in the picturesque scenery of the Bosphorus, YALI Terrace features an enriched menu with a vast selection of international and authentic items, as well as seasonal cocktails. Not only resident guests but also visitors along the Bosphorus can cherish their evenings with tunes and flavours of YALI Lounge throughout this summer.
Those looking for a great start to the week can savour Monday evenings with DJ performances, enjoying the cooling terrace, delicious dishes and refreshing drinks.
Sushi N More welcomes guests for a delightful Tuesday night with variety of freshly-cut premium sashimi and delicious sushi with the artistry of Hotel's sushi chef Mustafa Keleş.
Guests are invited to enjoy sweet jazz melodies by Best Duo Band paired with specially crafted summer cocktails by head bartender Önder Çağlı every Wednesday night.
Son de Cuba will take the stage with their popular Cuban rhythms and Latin tunes, performing salsa, bachata and cha-cha dances every Thursday.
For Fridays and Saturdays, YALI Terrace will continue to present Ayşe Evrim with a varied repertoire of Latin music, tangos, chansons and surprise medleys for music enthusiasts who wish to enjoy the unprecedented service of Four Seasons.
Weekly events
Play The Moment - Every Monday 6:30-10:30 pm
Sushi N More - Every Tuesday 6:30-10:30 pm

Jazzy Night with Best Duo - Every Wednesday 7:00-10:00 pm
Latino Night Son de Cuba Live Performance - Every Thursday 7:00-10:00 pm

Live Sessions with Ayşe Evrim - Every Friday and Saturday 7:00-10:00 pm

Ocakbaşı
Having a charming location on the terrace with a surpassing Bosphorus view, Ocakbaşı is offering selected kebabs and tasty mezzes, emphasising Turkey's rich and vast local flavours.
The exclusive atmosphere of Ocakbaşı welcomes guests on its terrace along with clarinet melodies by the Bosphorus every Monday and Tuesday.
Ocakbaşı presents a new culinary promotion, bringing local meat and kebap together every Wednesday on July.
Celebrate the weekend with an incredible family breakfast at the terrace of Ocakbaşı, where the whole family will have a blast creating magical memories.
Weekly events
Clarinet Melodies by the Bosphorus - Every Monday and Tuesday 7:00-10:00 pm

Eating Like Locals - Every Wednesday (July)
Family Breakfast - Every Sunday 10:30 am - 1:30 pm
Anason 34
With the warm and relaxed atmosphere of a traditional Turkish meyhane, Anason 34 offers a feast of flavours with delicious appetisers and mezzes, seasonal fish varieties, meat options with a delightful ambience by the Bosphorus.
For mezze lovers, Anason 34 will be perfect venue for the feast of flavours with tasty appetisers and mezzes prepared with Aegean foods for the month of August.
Lead With Care
The Hotel implements maximum hygiene and physical distancing measures with its global Lead With Care program to ensure the safety of event hosts, guests and staff.
---
---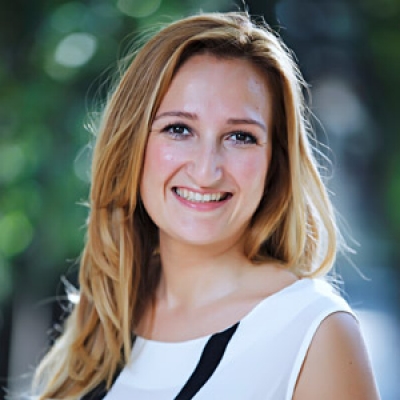 Sibel Benli
Senior Director of Public Relations and Communications
Çırağan Cad. No. 28
Istanbul, Beşiktaş 34349
Turkey
---
Four Seasons Hotel Istanbul at the Bosphorus
PRESS KIT

Visit Four Seasons Hotel Istanbul at the Bosphorus Website