Back
Four Seasons Hotel Boston Completes $15 Million Renovation
April 1, 2017,
Four Seasons Hotel Boston, a leader in luxury hospitality nationwide, will complete its multi-phase USD 15 million renovation this April. With attention to space, locality and the luxury sleep experience, the city's foremost Forbes Five-Star and AAA Five-Diamond hotel boasts brand new guest rooms, Four Seasons "Sleep Temple" beds, new lobby art and furnishings, and an expanded lounge area in the iconic Bristol Restaurant and Bar.
"The completion of this extensive renovation represents the culmination of several years of strategic and careful redesign here at Four Seasons Hotel Boston," says Bill Taylor, Regional Vice President and General Manager. "Since we opened our doors more than 30 years ago, we've strived to deliver an unparalleled luxury experience for our guests. We worked closely with our designers to ensure a classic ambiance that pays a modern tribute to New England style as well as our location on the Public Garden, with the ultimate goal of always enhancing the guest experience."
The Look of Four Seasons Hotel Boston
Michael Booth, designer and principal of luxury interior design company BAMO, led the Hotel's redesign of the lobby and guest rooms. The enhancement focused primarily on the guest rooms, corridors and lobby area to create simple and uncluttered spaces that welcome guests to Boston's premiere luxury hotel.
"Thoughtful use of colour can be used as a backdrop to define how a space is used and experienced," says Booth. "The guest room palette creates a sense of place distinct from the public spaces, calm and restful, but also fresh and alive. A medium wood tone is defining but with a lower case 'd.' The neutral, almost Old World, textured plaster covering most of the room keeps everything fresh and allows the range of woods and colour pops to be precise and crisp. Bold yellow upholstery sparks activity at the seating group. The focal wallcovering, a sort of 'colonial blue' evoking old Boston, creates a cool balance and soothing influence when viewed from the bed." Built around the luxury of space, the reimagined rooms also emphasise the gorgeous views of the Boston Public Garden through carefully refreshed window treatments and streamlined furnishings.
Returning guests will also note several new, polished touches in the bar area of the storied Bristol Restaurant and Bar. The lounge area features an expanded backlit spirits display as well as new artwork throughout the space. Additional seating enhances the guest dining experience and brings the total seating capacity of the lounge space to 75.
Finally, the lobby space of Four Seasons Hotel Boston, refreshed in an earlier phase of the renovation, retains classic bold lines and a warm ambiance while adding stylish, modern sculptures and artwork in clearly defined seating areas. The contemporary space also now features an endless banquette and soft form curvilinear sofas from which guests can enjoy dramatic floral displays as the centrepiece of the lobby, as well as views of the Boston Public Garden.
Signature Sleep by Four Seasons
The guest's sleep experience was influenced by Four Seasons Signature Sleep and the "Sleep Temple" concept, utilising the latest innovation in comfort with the all-new proprietary mattresses designed exclusively for Four Seasons in partnership with Simmons. Signature Sleep was crafted so that all rooms are uniquely designed to facilitate a fluid transition between work, unwinding and sleep. With double-walled windows for soundproofing, in-room temperature controls, blackout shades and top-quality bedding, the new guest rooms at Four Seasons Hotel Boston offer the ultimate sleep experience.
The Four Seasons Hotel Boston Experience
"As we enhance our physical property, I am proud to share that one aspect won't change at all: the quality of our staff," says Taylor. A 25-year veteran of Four Seasons, Taylor continues, "We have an incredible team that I'm immensely proud to work beside every day. Our new renovations offer the absolute best in hospitality, but it's our team that ensures the ultimate in luxury."
To experience the revitalised Four Seasons Hotel Boston, visit the website to book online or call 617 338 4400.
---
---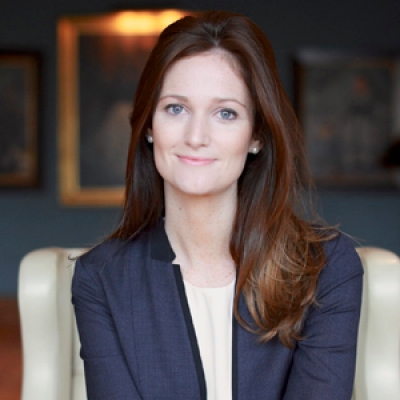 Maggie Lawler
Director of Public Relations and Communications
200 Boylston Street
Boston, MA 02116
U.S.A.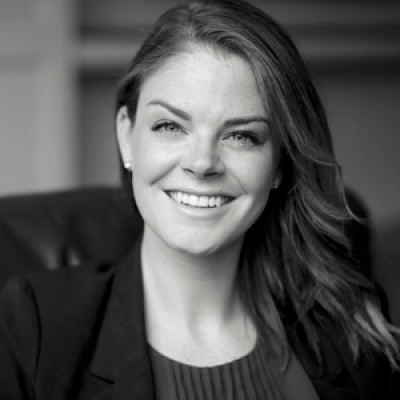 Bridget Kearney
Marketing & Communications Coordinator
200 Boylston Street
Boston, MA 02116
U.S.A.
---
Four Seasons Hotel Boston
PRESS KIT

Visit Four Seasons Hotel Boston Website