Back
Announcing Attila Menyhárt as Pastry Chef at Four Seasons Hotel Gresham Palace Budapest
August 16, 2018,
Confectionery was always in the blood of Attila Menyhárt, the new Pastry Chef at Four Seasons Hote Gresham Palace Budapest. His grandfather was a confectioner, but it is his great-grandfather who greatly influenced him. He was a cook, a baker and a confectioner all at once, before becoming the chef of Archduke József.
"A great dessert not only dazzles our eyes but also our souls," says Attila.
Attila began his career at the age of 14 as an apprentice at the Surányi Cukrászda in Szentendre. Upon completion of a pastry education school, he decided to explore the world at the mere age of 21 to pursue his dreams of becoming a pâtissier. He set sail on a sweet adventure with Seabourn and Regent Seven Seas Cruise Lines where he learned a multitude of techniques and about the importance of premium quality. This experience allowed him to work with pastry chefs from all over the world.
Attila spent the last 11 years working all over Europe and developing his own signature style. He discovered various flavours, material combinations that wowed not only his clients but his fellow culinary creators. While in London, he revamped The Lanesborough's afternoon tea offerings, worked in the Michelin starred restaurant, and taught students from Le Cordon Blue culinary institute the skills of "sweet cooking." Later on he was invited to Switzerland to open a five-star hotel before tuning a coffee shop into a confectionery and incorporating his own concept into the project. From this point, Meinhart Patisserie was born.
Attila is aiming for haute pattisserie rather than settling for the common desserts and flavours. He has an appreciation for seasonal ingredients, a keen sense for details, and focuses on quality and uniqueness. How would he describe his style? Modern and sophisticated.
His favourite sweet is dark chocolate and current flavour combination is pumpkin with muscovado and wine, or honey with ginger, yogurt and quince. Discover his new creations at KOLLÁZS – Brasserie & Bar and the Lobby Bar starting from September 2018.
---
---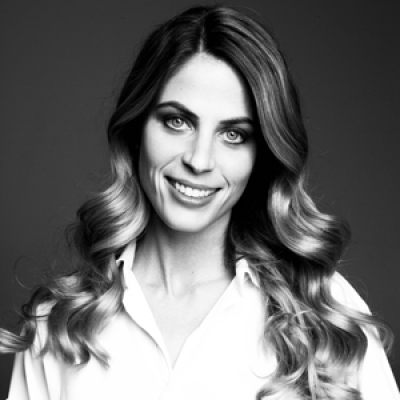 Krisztina Ilosfai
Public Relations Manager
Széchenyi István tér 5-6.
Budapest, 1051
Hungary
---
Four Seasons Hotel Gresham Palace Budapest
PRESS KIT

Visit Four Seasons Hotel Gresham Palace Budapest Website