Back
Unveiling MÚZSA: Budapest's First Art Nouveau Luxury Craft Cocktail Bar is Now Open at Four Seasons Hotel Gresham Palace
MÚZSA is the Hotel's highly anticipated, stunning new cocktail bar and lobby lounge, reshaping cocktail drinking in Budapest
January 7, 2021,
A jewel in the heart of Budapest, MÚZSA is finally unveiled after three years of meticulous planning. Imbuing the glamour and elegance of Budapest's golden age, MÚZSA introduces a new lobby lounge concept to Four Seasons Gresham Palace Budapest, fusing the building's rich past with the needs of today's sophisticated clientele. This new offering includes a private concierge library, a private meeting room, a tasting room and expansive bar areas.
Elegant and refined, yet modern and playful, MÚZSA sets a new standard in craft cocktail excellence for the region. MÚZSA offers an inspired atmosphere to enjoy artful cocktail creations, an exciting blend of Asian and Hungarian cuisines, and a diverse mix of local authentic live entertainment. A unique destination concept, MÚZSA represents a modern interpretation of Budapest's Golden Age that is as innovative as it is iconic.
MÚZSA is the Hungarian word for "muse" and as the name suggests, the concept of the bar is inspiration and creativity indicative of the Art Nouveau era that once thrived in Budapest. The modern take on Art Nouveau interior motifs reflects and honours the rich heritage of the Gresham Palace, known as one of the most beautiful Art Nouveau buildings in the world.
The journey through MÚZSA was considered in meticulous detail, with each moment offering a distinctly different mise-en-scène that surprises and delights, capturing the dynamic spirit of the city: historic yet contemporary, timeless yet fresh, inspiring and playful. From the moment of arrival, guests are connected to the city's rich and storied past. In the bar area, which seats 130, a raised platform for live performances takes centre stage - this hero feature is an ode to the luxury of traditional Budapest hotel bars of the 1910s and evokes a strong sense of theatre and dynamism to the space. The state-of-the-art crystal glasses, the fine art House of Staunton chess set in the library room, the bespoke and hand painted Herend porcelain collection, the largest selection of tokaji aszú in the world, the refined palinka menu, the uniform collection that was designed by local fashion designer Elysian, and the diverse entertainment program all provide a true representation of the best of the best Budapest has to offer.
Warm-toned mosaic walls, statement lighting and striking artwork come together to create atmosphere and drama, while providing comfort for work and play. MÚZSA transports guests to a timeless golden age where the celebration of refined pleasures is the highest form of art. Blending the "good old days" feel of an elegant living room with a modern stage for beverage artistry and cocktail craftsmanship, MÚZSA is a place for the local community and the international travellers to come together for entertainment, food, drink and inspiration.
MÚZSA's menu is a feast for all senses. The creative storytelling and bespoke illustrations of the personified muse invite guests on a sensorial journey that stirs imaginations as much as appetites. In the menu, MÚZSA meets each guest inviting them to find their muse, to incorporate the organic, to flow with creativity, and to imagine a future where art and life belong together. Combining three eras - past, present and future - into 15 signature cocktails, the menu seamlessly blends local history, creative storytelling, and exotic culinary flavours creating a uniquely immersive experience.
More About MÚZSA
The Cocktail Concept
Positioning itself to be recognised as one of the best bars in the world, MÚZSA's cocktail menu was carefully crafted by Head Bartender Ádám Rédli, who brings World's Best Bar expertise to MÚZSA. Presenting a collection of handcrafted cocktails in three unique forms, the menu follows the story of MÚZSA from her past origins through the Golden Age to the future. Within this narrative, MÚZSA's cocktails are inspired by certain aspects of her story in each setting, and created based on the premise of past cocktails representing the classic cocktail heritage, the present cocktails following current trends, and the future cocktails representing fresh, creative and unique ways in sustainable and technology-driven cocktail making. Blending locally-sourced ingredients and influences with international craft cocktail trends, MÚZSA's creations are as unique as they are eclectic.
The menu is made up of three eras: past, present, and future, each with five signature cocktails that tells a story of their time. In the past, MÚZSA's cocktails possess organic and earthy forms with modern interpretations of classic cocktails. In the present, the cocktails are colourful and bright, expressing the essence of Budapest's timeless Golden Age. The future brings a vision of optimism under the ethos of sustainability, using cutting edge mixology and technology, to create the most adventurous cocktails on the menu.
The Culinary Concept
Executive Chef Árpád Győrffy artfully blends modern and innovative Japanese dishes with locally-sourced ingredient,s providing an exciting selection of sophisticated bar food offering, presented on bespoke hand-painted Herend Porcelain sets. The menu, featuring small plates and tapas style bites, is designed for sharing. MUZSA's kitchen features a robata charcoal grill, used to make innovative dishes with authentic Japanese grilling techniques applied to premium Hungarian ingredients. Signature dishes include robata grilled yakitori, house made bao, robata grill wagyu, wasabi sponge.
The artisan dessert selection crafted by Pastry Chef Attila Menyhárt feature an exotic selection of Japanese ingredients creating surprising, unique desserts that are not available anywhere else in Budapest.
Herend Afternoon Tea
When the Gresham Palace opened in 1906, it was the most prestigious address in Budapest, catering to the artists and aristocrats of Hungary's thriving culture scene. Today, MÚZSA offers guests a modern take on the culinary delights from Budapest's Golden Age, including the Herend Afternoon Tea. Guests are invited to enjoy a selection of unique pastries and tea cakes served in the famous Herend Porcelain hand-painted sets of The Royal Garden while enjoying live piano, cymbal or harp music.
Served between 3:00 and 6:00 pm, every Saturday and Sunday.
Vegan and wellness sets (gluten/lactose/sugar free) available by pre-order
For more details and stories about MÚZSA, click here.
---
---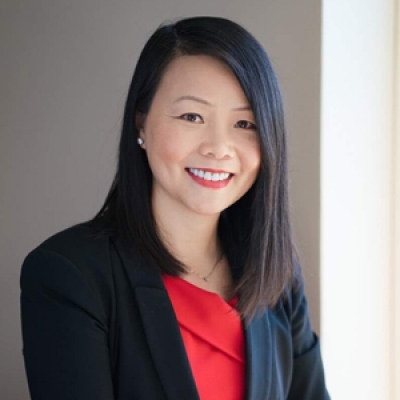 Jenny Wong
Director of Marketing
Széchenyi István tér 5-6.
Budapest, 1051
Hungary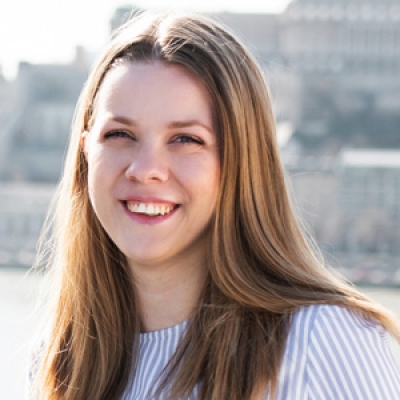 Fruzsina Otto
Public Relations and Marketing Communications Coordinator
Széchenyi István tér 5-6.
Budapest, 1051
Hungary
---
Four Seasons Hotel Gresham Palace Budapest
PRESS KIT

Visit Four Seasons Hotel Gresham Palace Budapest Website