Back
Four Seasons Hotel Gresham Palace Budapest Joins the Spirit of Pink to Support Breast Cancer Awareness Month
#ThinkPink this October with irresistible Budapest cakes, pink cocktails and a "Pretty in Pink" soirée
October 1, 2021,
In honour of Breast Cancer Awareness Month, also known as Pink October, Four Seasons Hotel Gresham Palace Budapest presents a series of pink-themed promotions with the goal of raising awareness as well as funds for the Breast Cancer Awareness Association (Mellrákinfó Egyesület). A donation towards this incredibly important cause will be made from every sale. The following Pink October events are available all month long.
MÚZSA Bar & Lounge
#DrinkPink
Pink Drinks at Múzsa Bar – Enjoy newly crafted concoctions by the Múzsa team, set out to motivate and uplift guests with their bespoke list of "I'M" cocktail offering. Guests can feel Beautiful, Invincible or Brave depending on their choice of cocktail. The "I'M" Beautiful cocktail is a piquant mix of fruity delicacy with gin, raspberry, rose pepper, gentian and citrus foam, while the I'M Strong mocktail is flirty mix of pecan nut, figs and pink pomegranate.
#EatPink
Pink Herend Afternoon Tea – Catch up with friends and family over a sumptuous afternoon tea at Múzsa, the Hotel's stunning new Art Nouveau craft cocktail bar and lounge. Irresistible teacakes and an extravagant spread features foie gras mousse with pomegranate and pink profiterole, rose cakes with strawberry and smoked goat cheese terrine with raspberry. Accompanied by live music on stage, this experience is fit for royalty.
#ThinkPink
"Pretty In Pink" themed soirée | Friday, October 22, 2021 - Celebrate breast cancer awareness with a pink themed night at Budapest's most inspired bar, with special guest performance by Eliza Bliss presenting The Violove show, featuring dazzling combinations of classical and pop hits, followed by On Time Band - it will be a night to remember.
KOLLÁZS Brasserie & Bar
#DrinkPink
Pink Drinks at Kollázs Bar – Sample creative concoctions crafted by the Kollázs team, all with an irresistible pink twist and flavour. The Pink Lady set out to seduce all palates with gin, orange and bergamot, while the Mary Pinkford hits all notes with rum, maraschino cherry and pineapple.
#EatPink
Pink Patisserie – Say hello to a line of pink-inspired cakes created by Pastry Chef Attila Menyhart, famous for his exotic flavour fusions and meticulous taste. The house favourite is the Elixir featuring grapefruit, Campari and Orelys, while the Red Rose is already a guest favourite with blood orange, red velvet, rose and mascarpone. With each and every cake promising a unique experience, supporting a good cause never seemed more inviting. Those who would rather enjoy the Kollázs cakes at home are covered with a Pink October cake to go.
Come in October and show support for this special cause – 15 percent of all promotional sales proceeds will be donated to Mellrákinfó Egyesület to raise awareness.
"Facing breast cancer and the road to recovery requires great strength," says Bori Halom, founder of the local Breast Cancer Awareness Association, Mellrákinfó Egyesület. "This is why we try to reach as many people as possible through as many forums as possible. It is our duty to take care of our body and its signals and to undergo free mammography screenings every two years for women aged 45-65. And if we notice anything unusual on ourselves, we should see a doctor immediately."
For more information on Pink October offering, contact the team on + 36 1 268 6000 or through the Four Seasons App.
Hashtag the most Instagrammable moments: #fsthinkpink #pinkoctober #fsbudapest and #mellrakinfo and tag @fsbudapest, @muzsabar, @kollazsbudapest and @mellrakinfo where appropriate.
About Mellrákinfó Egyesület
Mellrákinfó Egyesület was founded in 2015 by Borbála Halom, a breast cancer survivor herself with the desire to help other women by providing information and assistance. The operational members of the association are also fellow survivors; therefore, they know exactly what mental and physical ordeals a woman has to go through when confronted with the diagnosis. The activities of Mellrákinfó Egyesület include supporting women during and after breast cancer treatment, organising trainings and corporate presentations, creating awareness campaigns, participating in national and international professional conferences and preparing informative materials.
---
---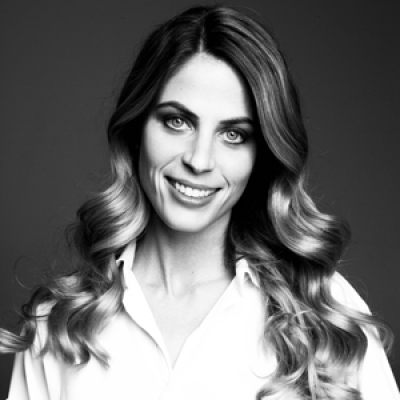 Krisztina Ilosfai
Director of Public Relations
Széchenyi István tér 5-6.
Budapest, 1051
Hungary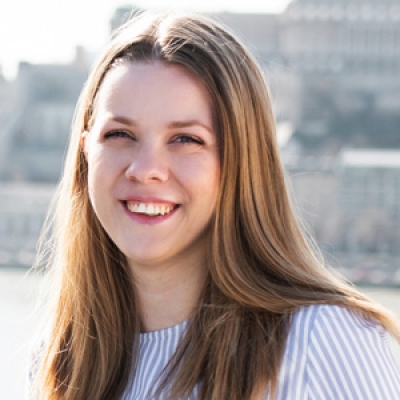 Fruzsina Otto
Public Relations and Marketing Communications Coordinator
Széchenyi István tér 5-6.
Budapest, 1051
Hungary
---
Four Seasons Hotel Gresham Palace Budapest
PRESS KIT

Visit Four Seasons Hotel Gresham Palace Budapest Website