Back
Find Harmony and Inner Glow on Global Wellness Day with Four Seasons Hotel Gresham Palace Budapest
"An inspiration can change your whole life."
June 3, 2022,
On Saturday, June 11, 2022, Four Seasons Hotel Gresham Palace Budapest invites guests and locals alike to celebrate Global Wellness Day with a special program focusing on wellbeing. Partnering with Yogasecrets Studio founder Anna Nagy and beauty mentor Doris Szabó in collaboration with Omorovicza, the Hotel offers a unique and complimentary rejuvenating yoga class followed by a skincare consultation for those looking to reset, renew and recharge.
11:30 am - Rejuvenating Yoga Class with Anna Nagy
The twist poses used in yoga are helpful in detoxifying and cleansing one's body, as well in removing minor skin imperfections. The class will start with a full-body yoga routine, then guests will progress through twists to practicing inverted postures. These are known to not only have a unique effect on the inner workings of the body, but also leave the face glowing, bringing fresh, oxygenated blood to the complexion.
"I want to pass on to others all the wellness yoga has brought to my life. I try to get closer to the best version of myself with the following practices: meditation for twenty minutes twice a day, five yoga sessions a week, because that's when my body and soul feels at its best. When one's skin is beautiful and glowing, it shows that everything is just fine on the inside," says Anna Nagy.
12:30 pm - Skincare Consultation with Beauty Mentor Doris Szabó
In a group consultation, Doris Szabó will introduce the importance of daily beauty rituals to all participants using Omorovicza products, highlighting the importance of self-care.
"The essence of true beauty lies in precision. The right moisturizer, the right colour, just so, just there, just as much. This is my poetry," says Doris Szabó.
Guests will have the opportunity to perfect their body and mind balance, with an emphasis on skincare and wellbeing to feel well, and to achieve a glow inside and out.
12:30 – 2:00 pm – Healthy Snack Buffet by KOLLÁZS - Brasserie and Bar
Participation in the program is free of charge, but registration is required. Places are limited.
For reservations, contact the SPA department at +36 1 268 5500 or email spa.budapest@fourseasons.com.
Share the best moments of the day using the hashtags #GlobalWellnessDay, #FSWellness, #fsbudapest and by tagging @fsbudapest.
About Anna Nagy, founder of Yogasecrets Studio
Anna Nagy has been practicing yoga for 22 years and she has been teaching it for the past 10 years. Anna travelled the world from America to Asia to attend various advanced trainings ranging from the strict Iyengar Yoga method, Tantra yoga training and Yin training with Carlos Romero. Anna started her career with small group classes on the shores of Lake Balaton, followed by a career in Vienna at the biggest yoga studios. In 2018 she founded Yogasecrets Studio, which quickly became the most well-known yoga studio in the country, and then Yogasecrets Academy was born, where future yoga teachers are trained. She regularly organises yoga camps in Bali, a dream destination for all yoga and nature lovers.
About Doris Szabó, Beauty Mentor
A beauty industry professional for 15 years, Doris Szabo has complemented her beauty and make-up artist professional expertise with a degree in communication. As a beauty mentor, her mission is to help women feel more comfortable in their own skin, helping women develop a self-identity image of themselves, thus helping them finding their place in the world more easily. Having been always interested in the genre of reportage, she created her own YouTube series #TutoReal, in which viewers get to meet Doris' guests while she does their make-up. In 2020, she published her first book, Soul Contour, a book about female beauty, and its inner and outer context.
---
---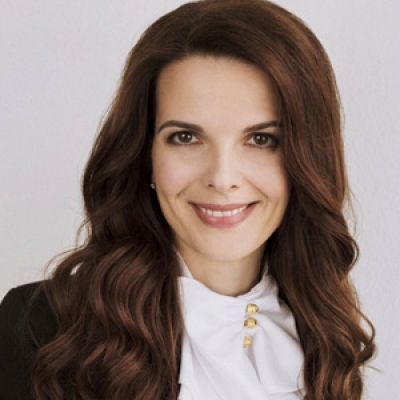 Judit Esküdt
Director of Public Relations and Communications
Széchenyi István tér 5-6.
Budapest, 1051
Hungary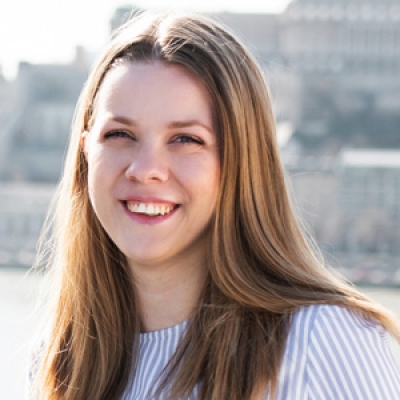 Fruzsina Otto
Assistant Public Relations Manager
Széchenyi István tér 5-6.
Budapest, 1051
Hungary
---
Four Seasons Hotel Gresham Palace Budapest
PRESS KIT

Visit Four Seasons Hotel Gresham Palace Budapest Website