Back
Concierge Recommends: Budapest
Budapest, known as one of Europe's most beautiful cities, stands guard over the lovely Danube River and boasts a past that reaches back to before the time of the Roman Empire. To help you make the most of your next Hungarian holiday, we asked Péter Buday, Chef Concierge at Four Seasons Hotel Gresham Palace Budapest, to gather the savviest sight-seeing suggestions he could find – from where to find the best antique markets to the city's finest performing arts venues.
Where to Eat in Budapest

You'll find a wide variety of restaurants within a ten-minute walk from the Hotel. The ever-popular bistro Café Kör serves Hungarian dishes in a relaxed atmosphere in the heart of St. Stephen's Basilica. Rézkakas Bistro, Onyx, The Wine Kitchen and Pomo D'oro are beautiful bistros and cafés offering a smart ambience and savoury cuisine for any occasion. Mák Bisztró is state-of-the-art, perfect for foodies looking for an international twist.
Café Gerbeaud is one of the most traditional coffeehouses in Europe. It shines in Gründerzeit style with its stucco, the grand chandeliers and panelling made of exotic woods.
Fine Hungarian Wines

There's more to Hungarian wine than Tokaji. For a sense of varieties grown here, it's worth visiting the Haraszthy Vallejo Winery in Etyek. After a tasting session, have lunch at the winery's Cinnamon restaurant. In Villány, a region famous for its reds, the Sauska Winery, Wunderlich and Vylyan Wine Cellars are good places to taste. Sweet dessert Tokaji wines remain Hungary's greatest vinous export, however, so the Oremus Winery and Szepsy are well worth checking out.
Local Brands in Budapest

For antiques, the place to go is Falk Miksa utca, a street full of antique and curio shops located just a 15-minute walk from the Hotel in Pest. Here you'll find Art Nouveau, Art Deco and other antiques, as well as a great source of Hungary's famous Herend porcelain.
Most of the big international designers have stores close to Four Seasons on Andrássy Avenue, but for the chicest Hungarian fashions, check out Maison Marquise, Náray Tamás and Németh Anikó.
Local paprika makes for a great Hungarian souvenir, and the best place to buy it is at the always bustling Great Market Hall on Fővam Tér. It's the largest covered market in Central Europe, and the building itself is worth the visit.
Budapest and the Arts

Visit the Hungarian National Gallery, located in the former Royal Palace of Buda, to explore the development of Hungarian art throughout history. For something more modern, it's worth a detour to the Vasarely Múzeuma in off-the-beaten-track Óbuda, the area immediately north of Buda, which ought to be on every art aficionado's agenda.
Budapest's Performing Arts Scene

The Liszt Academy, founded by pianist and composer Franz Liszt in 1875, is the place to hear exquisite concerts from the school that has trained some of the world's finest musicians. And the Palace of Arts is home to the Bartók Béla National Concert Hall.
During the summer, be sure to catch the Budapest Summer Festival, which brings open-air entertainment to Margaret Island each June, July and August.
Family-Friendly Budapest
Even if you don't go inside, it's worth a trip to the Budapest Zoo to admire the architecture. The Elephant House, in particular, is an Art Nouveau take on a central Asian mosque, with a minaret and decorative domes, purportedly to remind its inhabitants of home. Their Zsolnay tiles glitter, thanks to an iridescent coating of eosin: a brightly coloured, metallic glaze that makes Budapest's distinctive skyline - and indeed the façade of Four Seasons Gresham Palace - glitter.
If your children's tastes are more mechanical than animal, take a trip on the Gyermekvasút (Children's Railway), a narrow-gauge railway line operated by 10- to 14-year-olds, under the supervision of adult railway workers and teachers.
---
---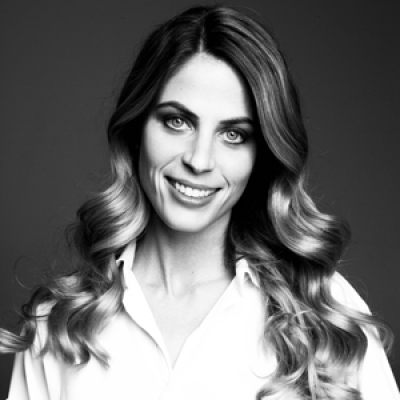 Krisztina Ilosfai
Public Relations Manager
Széchenyi István tér 5-6.
Budapest, 1051
Hungary
---
Four Seasons Hotel Gresham Palace Budapest
PRESS KIT

Visit Four Seasons Hotel Gresham Palace Budapest Website