Back
With Walking Distance of Four Seasons
Get the grand tour of Budapest on foot as you explore the neighbourhoods and attractions around Four Seasons Hotel Gresham Palace Budapest. From awe-inspiring architecture to delicately constructed desserts, there's much to take in.
Perched on the Danube and stretching longer than two American football fields, the Hungarian Parliament Building is the picture of Gothic Revival greatness. The crown jewels reside inside this iconic landmark, which is rumoured to have been built with 40 million bricks. Nearby on Hold Street, the Hungarian Royal Post Savings Bank is an Art Nouveau–inspired masterpiece by Ödön Lechner, who earned the nickname "Hungarian Gaudí."
Castle Hill
Less than half a mile's walk west takes you across the iconic Chain Bridge to the Buda side of the city, where a funicular waits to carry you to the top of the medieval Castle Hill district. Admire the distinctive roof of Matthias Church, with its elaborate, colourful patterns made of Zsolnay tiles; then stroll the promenade or climb to the top turrets and lookout towers of Fisherman's Bastion, a castle-like structure built at the turn of the 19th to the 20th century. Dining at the restaurant is an experience, but for a lighter treat, head across the square to Ruszwurm Cukrászda for marzipan or pistachio-flavoured gelato.
Andrássy Avenue
A grand, tree-lined boulevard rich in history and beauty, Andrássy Avenue is also known for its high-end shopping. Less than a 15 minute walk from the Hotel, you'll find global boutiques such as Louis Vuitton and Gucci, while nearby Capsula offers one-stop luxury shopping for men and women. Tucked away in the Alexandra Bookstore, Lotz Coffee House (also known as the Book Café) jazzes up a light snack or coffee break with its ornate décor. This local favourite is noted for its ceiling, which was painted in a breathtaking Renaissance style by Károly Lotz in 1910.
St. Stephen's Basilica
For panoramic city views, stroll the cupola of St. Stephen's Basilica (Szent István Bazilika). Inside, marvel at the gilded frescos, the massive pipe organ and a namesake relic: the mummified right hand of St. Stephen, dating back 1,000 years.
Elizabeth Square
Urban culture and relaxation intersect at Erzsébet Tér (Elizabeth Square), a hub for locals and visitors. Beyond the Danubius Fountain and refreshing green space, find lively bars, restaurants, a sundeck and events ranging from Latin dancing to food festivals. The WAMP design fair is held regularly at the Design Terminal, a Bauhaus-style former bus station on the square.
Szimpla Kert
Szimpla Kert (Simple Garden) is a pioneer of Budapest's booming "ruin pub" scene, arising from an underground trend that took hold in abandoned buildings and courtyards. The sprawling open-air space comes alive at night with pulsating music, moody lights, flowing bars and elaborate art projections. There are plenty of intimate nooks to be found in this urban garden of kitsch and cool - float from one to another as you drink in the otherworldly atmosphere.
---
---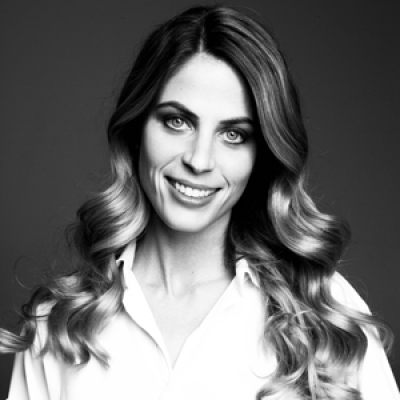 Krisztina Ilosfai
Public Relations Manager
Széchenyi István tér 5-6.
Budapest, 1051
Hungary
---
Four Seasons Hotel Gresham Palace Budapest
PRESS KIT

Visit Four Seasons Hotel Gresham Palace Budapest Website