Back
8 Things to Do in Cairo as Recommended by Chef Concierge Tamer Kelany
Cairo at The First Residence, Egypt
Renowned as the melting pot of ancient history, modern culture and art, Cairo's iconic sights are among the world's most popular and visited. However the city has more to offer than the traditional visit to the Egyptian Museum or taking a felucca ride on the majestic Nile river. Member of Les Clefs d'Or and Chef Concierge at Four Seasons Hotel Cairo at The First Residence Tamer Kelany holds the keys to the city, always keeping his fingers on the pulse of Cairo's must-see and must-experience.
Tamer's top 8 list is as follows:
1. The Great Pyramids of Giza: Even though it's the most common ancient sight to see in Cairo, one should simply never miss the opportunity to witness one of the world's greatest wonders. However, to truly have the experience of a lifetime, one should go on a horseback ride during sunset while exploring the Great Pyramids of Giza, and one their way up over the desert hill, they should get a chance to try some of the local's Egyptian tea with mint.
2. Makan: If you have an appreciation for the local music, then Makan is the perfect spot to visit. Famously known as the Egyptian centre of culture and arts located in El Dawaween, it celebrates local culture through holding different live oriental shows every week such as the Egyptian folklore dance, zar dance and tribal belly dance.
3. El-Fishawy Cafe: Located in the heart of Khan El Khalili in El-Hussein area is the most authentic coffee shop in Cairo; a place where kings, princesses, famous figures and authors narrated their stories to the coming generations. The cafe was built in 1771, typically decorated with oriental patterns and Belgium mirrors dated to the Mohammed Ali era. So, if you are looking for a unique morning energy boost or a break during your midday stroll in Khan El Khalili, a Turkish coffee or sahlab (a renowned local hot drink) might just be the perfect highlight of your Cairo tour.
4. Sultan Al-Ghuri Palace Complex: Consisting of a Khankah, Mausoleum, Mosque and a School, it is located on both sides of Muiz Li Din Allah street. It's considered to be one of the grandest complex in Cairo to explore, especially its Arabesque architectural compositions and details throughout. If you wish to get the feel of the local culture, get exposed to their weekly dervish dance shows taken place in Wikala of Al-Ghuri. Shows take place on Saturdays, Mondays and Wednesdays from 8:00 pm.
5. Cairo Opera House: Home to Egypt's greatest musical groups and orchestras, the complex consists of seven theatres, art and music galleries and a museum famously known for holding events, stellar performances and exhibitions nearly every day. "If there is one show I would suggest to our guests, it would have to be the Arab Orchestra show. The intensity of their captivating performance would leave everyone in complete awe, making them want to relive it once again," says Tamer.
6. Sakkara Carpet School: "Sakkara Carpet School is where you can get an inside look at the local craftsmen practicing their centuries-old carpet weaving, manipulating the wool into knots, amd mastering it on looms ranging from all styles of carpets; oriental, Pharaonic and modern. You can also purchase any carpet that you set your eyes on," suggests Tamer.
7. Al Manial Palace: A stunning art and history museum with beautiful gardens close to Four Seasons Hotel Cairo at The First Residence. Bound with palatial, architectural Islamic style walls and furnishings, it is considered to be the perfect setting for art exhibitions conducted by talented artisans. It is also a historical placewhere travellers can learn how the 19th century royals lived.
8. Darb 1718: In the midst of a Fustat area of Old Cairo is a modern Egyptian and culture centre that has devoted itself in promoting contemporary art, music and films by providing workshops, film screenings and projects as a community service to uprising local artists, musicians and film makers.
To book any of the above tours contact the Hotel's Concierge on: concierge.cairofr@fourseasons.com
---
---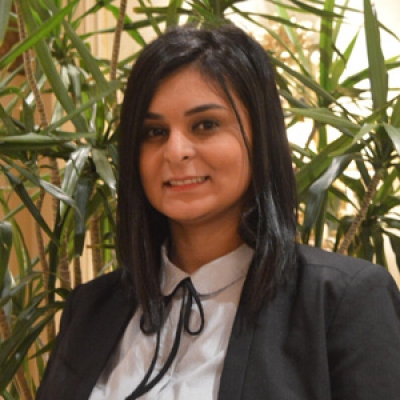 Mariam Mohsen
Digital Marketing Assistant Manager
35 El Giza Street
Cairo, 12311
Egypt
---
Four Seasons Hotel Cairo at The First Residence
PRESS KIT

Visit Four Seasons Hotel Cairo at The First Residence Website