Back
Four Seasons Baker Nashwa Reveals the Secrets of Aish Baladi Bread
Cairo at The First Residence, Egypt
When anyone says what is known about ancient Egyptian history, it is usually centred on the great artifacts, monuments and statues left for modern Egyptians to inherit. But although aish baladi bread is unique to Egypt and a cornerstone of Egyptian cuisine, little is said about this great tradition and its method of baking that dates back to more than 5,000 years.
Four Seasons Baker Nashwa El Gharib gives a closer look to what makes this bread so special and why it's always been her passion to bake it.
It's a hearty bread made out of wheat and barley, airy on the inside but rich in flavour, and according to Nashwa, "It must be cooked in a hot stone oven to get that hearty rich flavour, and each piece of bread should be kept inside the oven for two minutes only."
A baker who has been doing this for 16 years, Nashwa learned to bake traditional aish baladi bread in Mansoura, a city in Egypt famous for its bakeries. "I used to visit many bakeries in Mansoura when I was young to learn the correct way of baking because if I was going to do it, I might as well learn it from the best."
What makes Nashwa's aish baladi bread so special is the amount of wheat bran and yeast she adds to the bread, balancing the richness of the bread and at the same time making sure the top is separated from the bottom so that they do not stick together and the correct level of airiness is maintained inside.
"Although it sounds easy to bake bread, there is a lot of skill involved with the way of flattening the bread before it goes into the hot stone oven, a specific circular motion technique to make sure it comes out with the perfect texture."
Beginning at 8:00 am every day at Four Seasons Hotel Cairo at The First Residence, a luxury hotel in Cairo, Nashwa bakes fresh aish baladi bread outdoors at Aura restaurant because what's better than enjoying a cup of morning tea or coffee overlooking the pool or the Nile with the freshest bread in Cairo?
---
---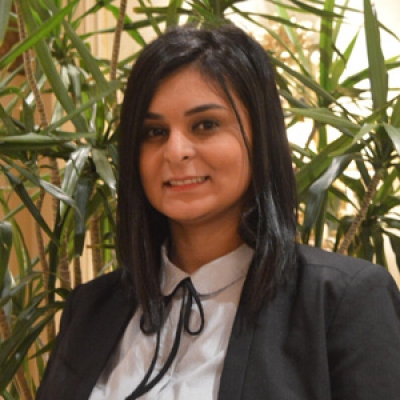 Mariam Mohsen
Digital Marketing Assistant Manager
35 El Giza Street
Cairo, 12311
Egypt
---
Four Seasons Hotel Cairo at The First Residence
PRESS KIT

Visit Four Seasons Hotel Cairo at The First Residence Website