Back
10 Questions for Four Seasons Hotel Cairo at The First Residence General Manager Mahmoud El-Keiy
Cairo at The First Residence, Egypt
There's so much to admire about Four Seasons Hotel Cairo at The First Residence; from its iconic French imperial design that is a reminiscent of Cairo's Belle Epoque era to its larger-than-life trendy culinary destination; the First Nile Boat and its world-class service.
Leading the Hotel for the past eight years, General Manager Mahmoud El-Keiy gives an inside scoop on his journey with the Hotel, summarizing the record breaking 2022 and highlighting the importance of people when it comes to the brand.
What does Four Seasons Hotel Cairo at The First Residence mean to you?
It truly summarizes what every guest looks for in a hotel; to me this Hotel is my "home away from home." Guests come because they feel the warmth of being at home. This Hotel has been my permanent address for the past eight years. Based on the Golden Rule - treat others as we'd wish to be treated - with time, it doesn't become a philosophical quote to abide but rather becomes a way of life, translated in the way we deal with our colleagues and our guests.
In your personal opinion, what makes Four Seasons Hotel Cairo at The First Residence the preferred destination of so many travellers?
Our people most definitely! We love welcoming everyone from all around the world. They come to Egypt specifically to experience the history and culture, warm Egyptian hospitality included; that not only comes out naturally but from the heart. At our Hotel, we truly care for our guests, we go the extra mile not because we have to but because we truly want them to have the most memorable experience possible.
People are such an important factor when it comes to the brand. Please describe your team in one word.
They're the heartbeat of this Hotel.
Four Seasons Hotel Cairo at The First Residence has always been primarily famous for its iconic, signature ocular window located at the Tea Lounge, can you tell us what it signifies?
Yes! It was actually custom made specially for this Hotel. This design is so distinctive that it can only be seen similarly in St. Patrick's Cathedral in New York City or Basilica of St. Denis in Paris. Fun fact, it turns into a darker shade of blue as the sun ascends, the ocular is brightest at noon and takes on a blueish hue as the sun retires for the night.
Tell us a story that went completely off-script and the guest was in complete awe.
I recall a recent incident that happened in our lobby where you usually find the Hotel's signature flower display. One of our Guest Experience team members spotted one of our guests admiring it, and as a spontaneous reaction from her, she immediately contacted our in-house flower shop and handed her a flower arrangement from the same display as a gesture from the Hotel, and that is something you can't simply teach.
As you welcome guests from all around the world, what local historical destination would you recommend them to visit?
The Pyramids will always be the Pyramids and the Egyptian Museum is where anyone would typically visit, but where I would love for them to explore most is the true hidden gems of Cairo; the antique shops of El Moez street, the architectural treasures of Old Cairo, watch a live performance of an Egyptian Tannoura show in Wekalet EL-Ghouri and then, head for a light lunch at Naguib Mahfouz café in Khan El-Khalili where it serves some of the best local favourites.
Do you have a preferred cuisine?
Yes, I am very fond of the Asian cuisine in particular, especially Thai and Cantonese. We have an outstanding pan-Asian restaurant, Nairu located at The First Nile Boat that offers the best of Thai, India, China and Japan, which I would definitely recommend to anyone who is looking to truly experience the authenticity of the cuisine.
Can you summarize what the year 2022 has been like for the Hotel?
2022 by far has been the highest in achievements in terms of figures, and this is all due to the dedication and hard work of our Hotel team members. This sense of accomplishment has encouraged our owning company to constantly renovate and invest in new projects. For example, The First Nile Boat, which is a trendy culinary destination located steps away from the hotel, offering five restaurants and two meeting/banquet spaces.
If your life had a soundtrack, what would it be?
After reading the Hotel figures this year, it would definitely have to be Queen's famous We Are the Champions. I feel like am walking into a football arena and bringing the win to the home team.
Finally, is there any life/work advice to give to the new generation?
Just be yourself, stay true to who you are and take "no" for an answer. Always be persistent, work on yourself, develop your interpersonal skills. Ultimately when you have the will, you will most definitely have the way.
---
---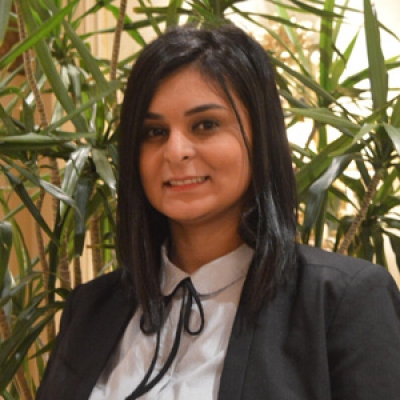 Mariam Mohsen
Digital Marketing Assistant Manager
35 El Giza Street
Cairo, 12311
Egypt
---
Four Seasons Hotel Cairo at The First Residence
PRESS KIT

Visit Four Seasons Hotel Cairo at The First Residence Website