Back
Seven Fun Facts You Didn't Know About The First Nile Boat
Cairo at The First Residence, Egypt
Docked at the west banks of the Nile and steps away from Four Seasons Hotel Cairo at The First Residence is the First Nile Boat. Set to Cairo's trendiest culinary and lifestyle location, the boat features Pan Asian cuisine at Nairu, A Brazilian Grill at Xodó and a fashionable nightspot at Nairu Lounge and a soon to open Greek Taverna, Zoe on the rooftop.
Hereunder are seven intriguing facts that will make your visit to the First Nile Boat an exceptional experience!
1. The First Nile Boat is the first culinary boat worldwide by Four Seasons.
2. Guests can arrive to the First Nile Boat in style, either by a privately rented boat or Nile taxi and welcomed directly to the Boat's cigar lounge.
3. The Boat has its own Chef's Garden in a glass greenhouse for the chefs to grow their own herbs and vegetables so they can use fresh, organic and locally sourced ingredients to incorporate in their dishes.
4. The Pan Asian restaurant is the only contemporary Asian restaurant in Cairo to have its own lounge, in this case called Nairu Lounge – a fashionable nightspot for Cairenes to hangout in for a night of cocktails and dancing.
5. Xodó's Head Chef Guilherme Reis has developed his chef skills as a master of churrascaria – Brazilian grilling, perfecting its making for nearly fifteen years not only in Brazil but in the region. Xodó is the only place for real Churrascaria in the city!
6. Nairu's Chef De Cuisine, Muhamad Nazlan mastered the art of sushi at a very young age, having learned to fish with his family and cook a proper meal at home. He then went on to perfect his Thai and Chinese cooking skills over the years. At Nairu, Chef Nazlan will introduce guests to five new cuisines - exquisite and vibrant flavours of Thai, Japanese and Indian, Korean and Chinese cuisine.
7. All the restaurants offer direct views of the Nile, perfect for those instragammable memories of Cairo!
---
---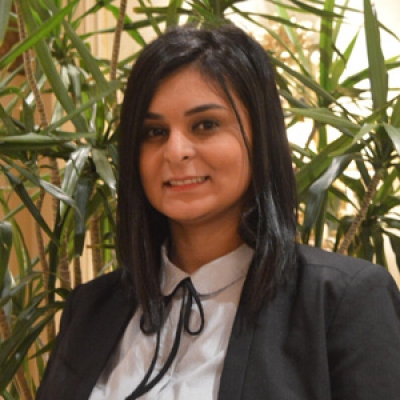 Mariam Mohsen
Digital Marketing Assistant Manager
35 El Giza Street
Cairo, 12311
Egypt
---
Four Seasons Hotel Cairo at The First Residence
PRESS KIT

Visit Four Seasons Hotel Cairo at The First Residence Website