Back
The Great Ocular
The heart of Four Seasons Hotel Cairo at The First Residence lies within its great ocular
Cairo at The First Residence, Egypt
Ever since the grand opening in 2000 of Four Seasons Hotel Cairo at The First Residence, a luxury hotel in Cairo, it has been well known for its iconic ocular, a beautiful glass window fitted in to the hand painted walls of the Tea Lounge on the third floor.
The ocular, a glass window also generically referred to as a "rose window" or a "wheel window" is a popular component of Gothic architecture, though early forms date back to Roman times. The ocular at Four Seasons was locally handcrafted and specially custom made for Four Seasons Hotel Cairo at The First Residence, though sunrise and sunset are when it truly approaches the sublime. Turning a brilliant shade of blue as the sun ascends, the ocular is brightest at noon and takes on a blueish hue as the sun retires for the night.
Not only unique as a whole, but each pattern within is truly distinctive and beautiful, leaving viewers with a sense of appreciation to the fine detailing. A design that can similarly be seen in holy sites such as St. Patrick's Cathedral in New York City or Basilica of St. Denis in Paris.
Whether for breakfast, afternoon tea, Friday brunches or light lunches, the ocular sets a lovely tone to the Tea Lounge, a luxurious setting where guests often take pictures to remember their visit.
---
---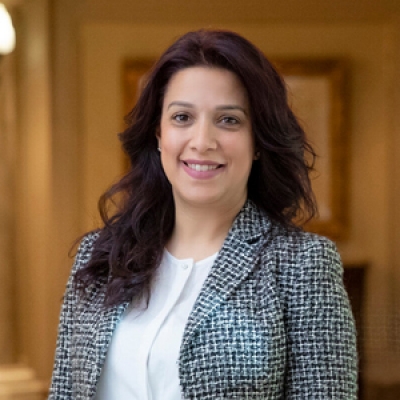 Hibba Bilal
Director of Public Relations and Communications
35 El Giza Street
Cairo, 12311
Egypt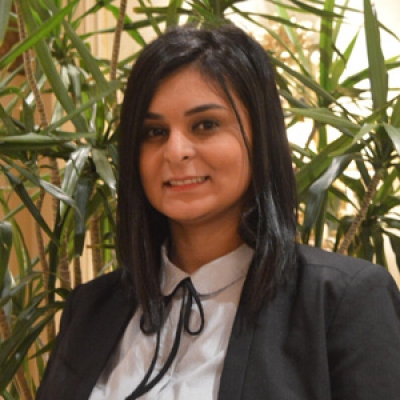 Mariam Mohsen
Digital Marketing Assistant Manager
35 El Giza Street
Cairo, 12311
Egypt
---
Four Seasons Hotel Cairo at The First Residence
PRESS KIT

Visit Four Seasons Hotel Cairo at The First Residence Website