Back
Why It's Magical to Stay at Four Seasons Hotel Cairo at Nile Plaza During Ramadan and Eid
The unique charm of Ramadan unfurls in Cairo in a magical experience by Four Seasons Hotel Cairo at Nile Plaza with warm morning sunrays and glimmering city lights
March 21, 2022,
Cairo at Nile Plaza, Egypt
A sacred month rooted in cherished moments with family, warmly inviting ambiance, and centuries-old traditions, Ramadan is a special time across the region. But what is it like to celebrate Ramadan in Cairo? Ramadan has always been different in Cairo and has its own charm, where the twinkling decorative lights cover the streets, the coloured lanterns fanous sway gently from almost every building, and the festive atmosphere flows through the great city of Cairo, it is simply magical. The celebrations in Cairo are quite different, and there's nothing better than Four Seasons Hotel Cairo at Nile Plaza to frame it and spread the magic.
To honour this special time of the year, Four Seasons Hotel Cairo at Nile Plaza launches its rooms packages with 15 percent off room rates and 20 percent off suites, to inspire guests to plan a charming getaway in the heart of Cairo.
"In Ramadan, Cairo feels quieter in the morning, and sparkling in the evening, the city lights up with celebrations, family gatherings, and cultural activities," says Assistant Chief Concierge Dalia Khalil at Four Seasons Hotel Cairo at Nile Plaza. "It is the most anticipated time of the year, where families come together over lavish Iftars of all kinds of authentic dishes, and friends gather for fun-filled nights afterward. And the Concierge team is here to help you make the most of your time to uncover the magic of Cairo during Ramadan."
Ramadan imposes a gentler rhythm on the usual, where one can enjoy life's simple pleasures, and there's no better place to embrace the positive aura of the month than at the Hotel's authentic Spa, whether choosing Cleopatra bath, Nefertari herbal massage, or any rejuvenating treatments inspired by ancient Egypt's rituals, with the backdrop of the enchanting River Nile to unwind with serenity.
As the sun goes down, it is the time for the long-awaited Iftar. With the spring weather taking over, an Iftar aboard a felucca - just across the street from the Hotel - is a simple yet incredible experience with an authentic Iftar specially created by Four Seasons culinary team.
Throughout the month, Four Seasons Hotel Cairo at Nile Plaza extends the warm authentic ambiance across its restaurants to create lifetime memories with friends and family. From heart-warming Four Seasons Iftar buffet renowned for its generous spreads of authentic Egyptian dishes at Zitouni restaurant, to unique outdoor Iftar and Sohour menus with live entertainment under Cairo's glittering stars at the Pool Grill and Upper Deck restaurants, everyone is bound to enjoy exceptional home-made Ramadan dishes, desserts and treats all wrapped in one Four Seasons experience.
In the evening, Cairo bursts with festivities, from contemporary shows at Bayt Al Harawi, a 17th-century oriental house, and vibrant cultural evenings at the 14th-century House of Zainab Khatoon to charming Tanoura shows at Al-Ghuri complex, followed by Iftar strolls in the 1000-year-old Khan El Khalili market where the entire area is lit up with colourful lanterns.
After 30 days of Ramadan, Eid El-Fitr marks the month's festivities in Cairo, and Four Seasons Hotel at Nile Plaza prepares itself for wonderful celebrations for every member of the family. Delicious food, friends and family gatherings, days by the pool, and nights above the Nile are only a few of the celebrations taking place at Four Seasons Hotel Cairo at Nile Plaza.
Imagine how wonderful it would be to celebrate Ramadan and Eid in Cairo. Book a Cairo stay here, or contact reservations.cai@fourseasons.com.
---
---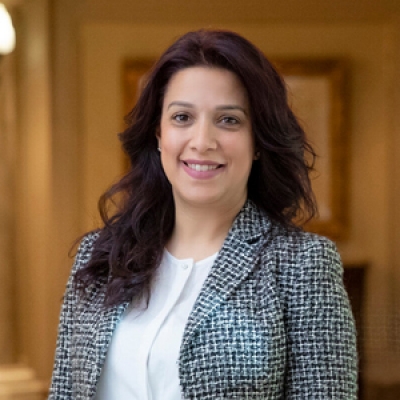 Hibba Bilal
Director of Public Relations and Marketing Communications
1089 Corniche El-Nil, Garden City
Cairo, 12311
Egypt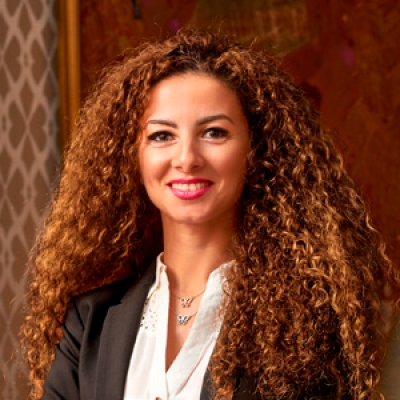 Sherry Adel
Senior Director of Public Relations and Marketing Communications - Egypt
1089 Corniche El Nil, P.O. Box 63 Maglis El Shaab
Garden City 11519, Cairo,
Egypt
---
Four Seasons Hotel Cairo at Nile Plaza
PRESS KIT

Visit Four Seasons Hotel Cairo at Nile Plaza Website